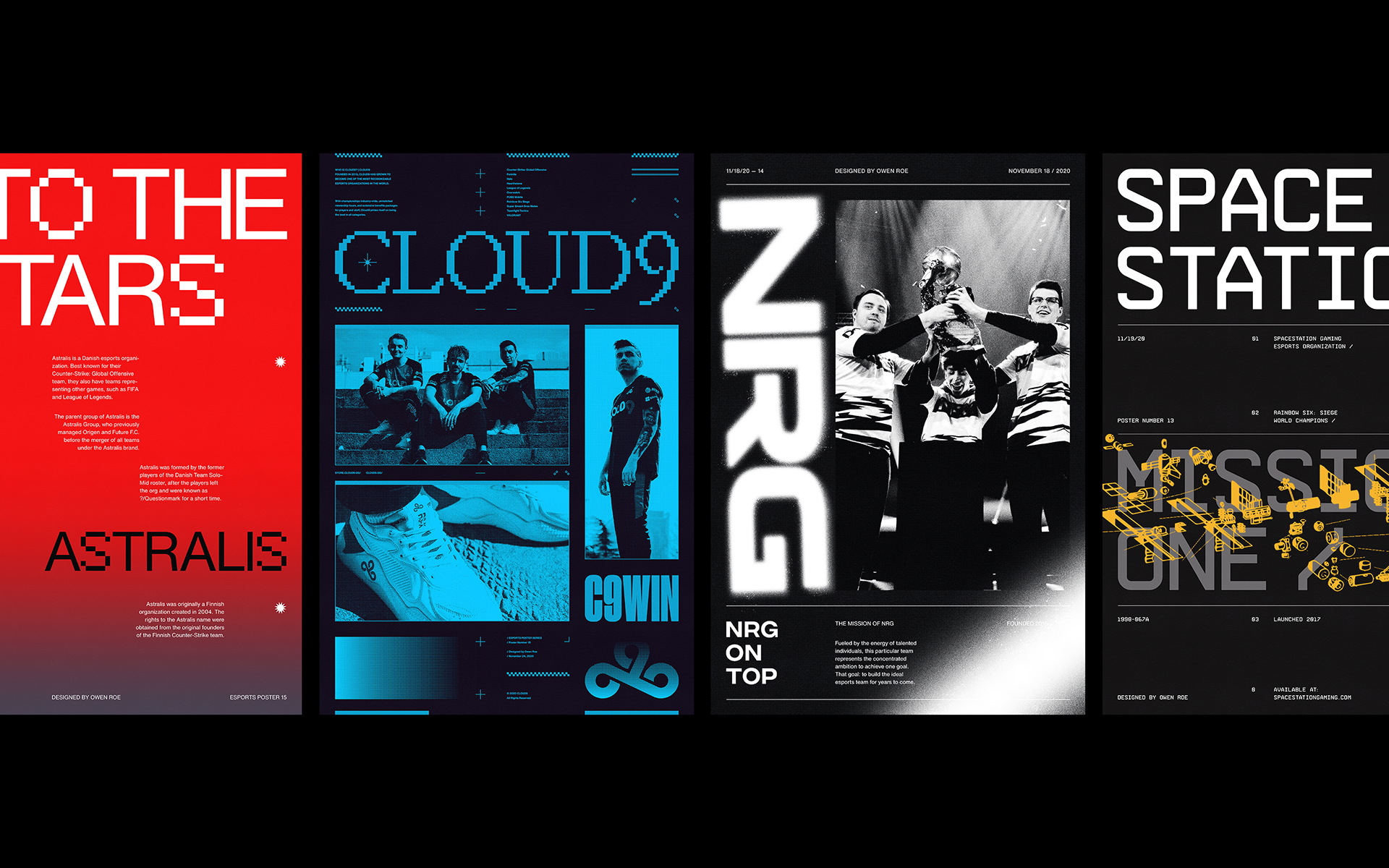 Being focused around competitive video games, it should come as no surprise that much of the esports world attracts a younger & less experienced audience. Esports design is no different in that regard. The esports design community is in a unique position because it's comprised of highly talented people, but more often than not the nature of the work they produce does not adhere to otherwise basic design principles.
This has created a vacuum of technical ability within the less experienced corners of the scene. Some may describe it as being very "good at Photoshop, but not design." However, as the esports industry continues to mature, we are slowly steering away from the "Twitter banner design" of the past. In spite of this, there seems to be a prevailing attitude that real world design & esports design are inherently distinct things.
The goal of this project is to break that barrier. I wanted to abolish the echo chamber and show that you can have it both ways, as well as sharpening my own skills. Things like good typography & grid systems aren't necessarily just aesthetic choices. They have a place alongside the bombastic visuals of the esports scene. By publishing this project, I hope to inspire other esports designers & accelerate the growth of our community.
This is part of a daily poster series. All 20 posters seen here have been created in the span of 20 days. It covers a wide array of styles, all the way from your standard Swiss typography to experimental acid graphics. I hope you find value in this project, and enjoy.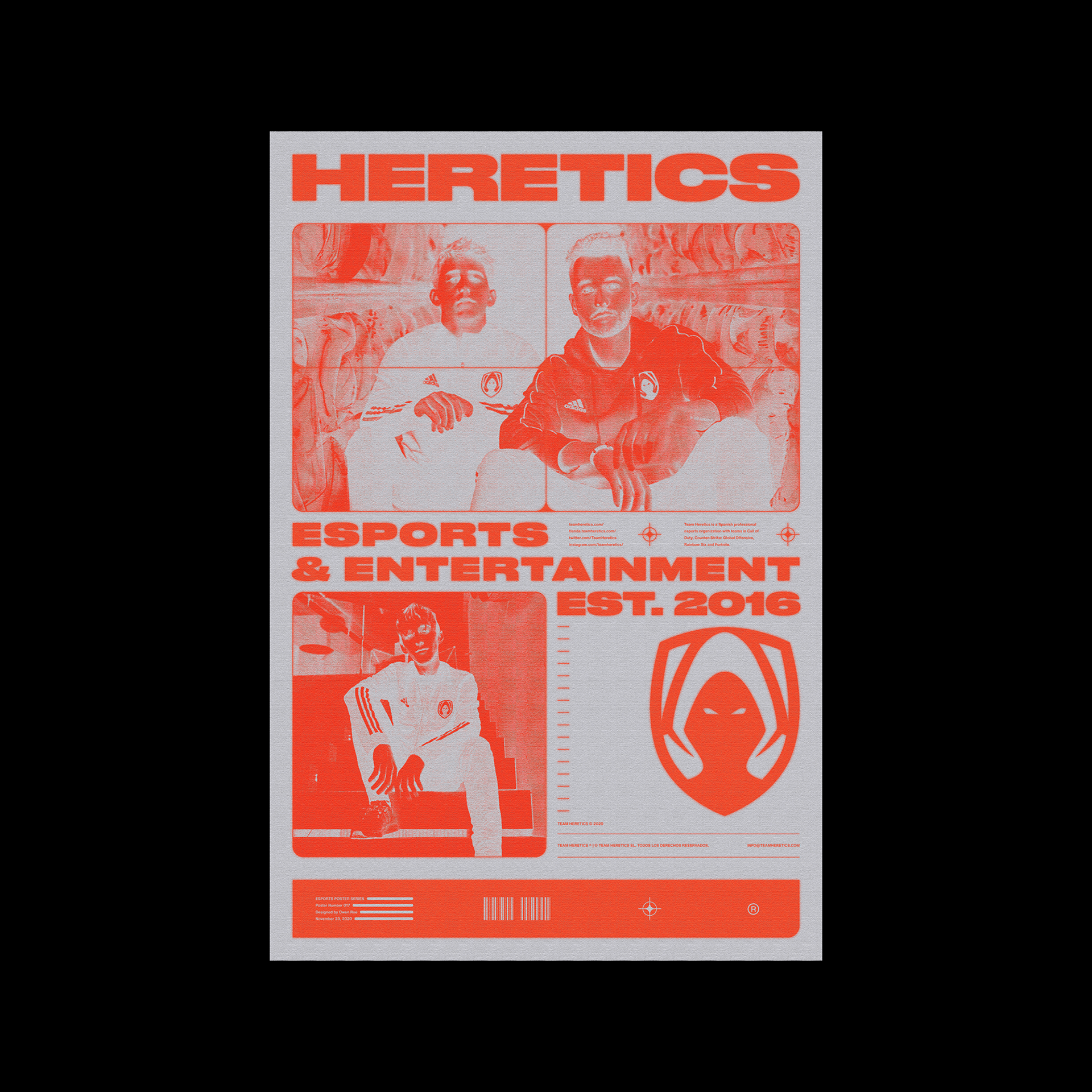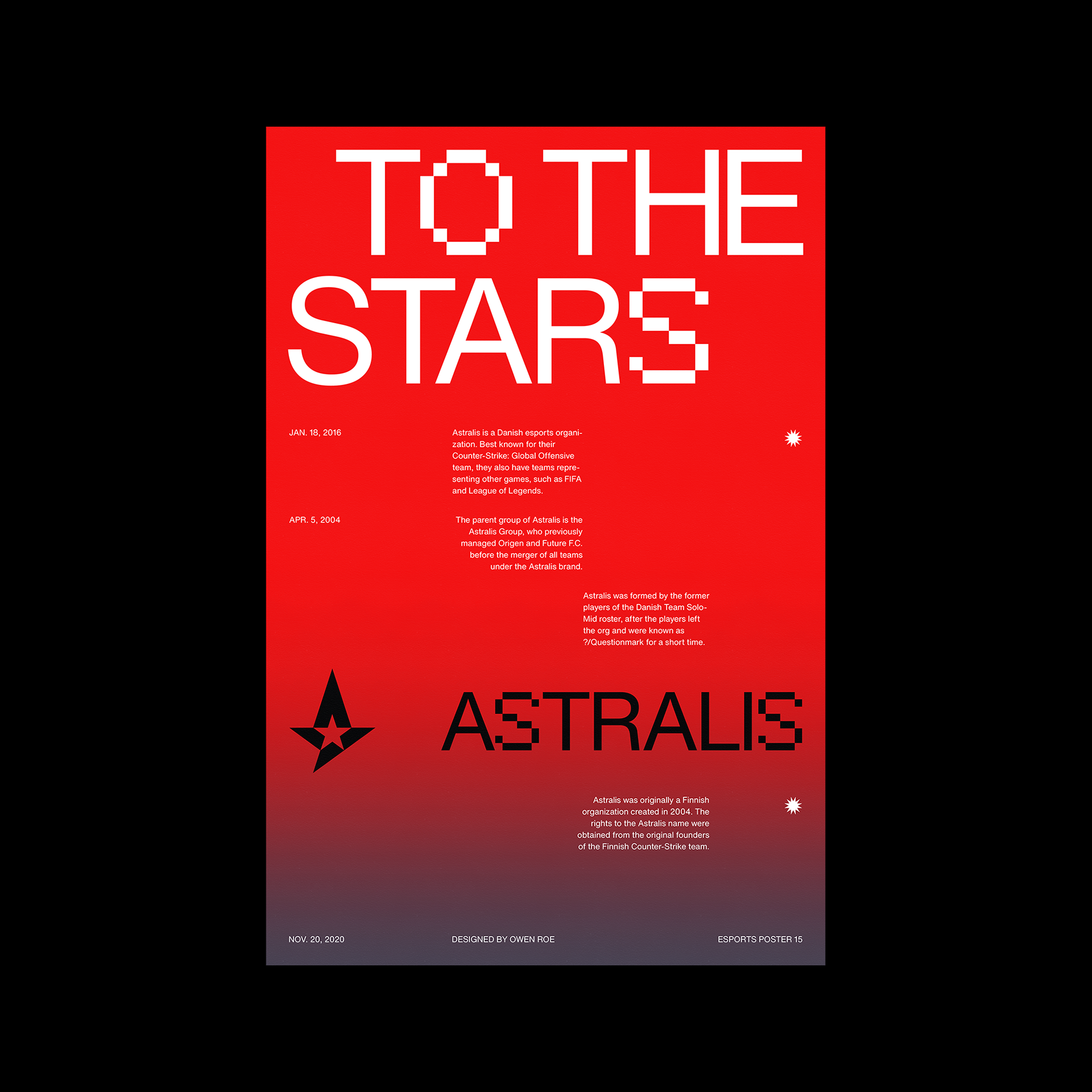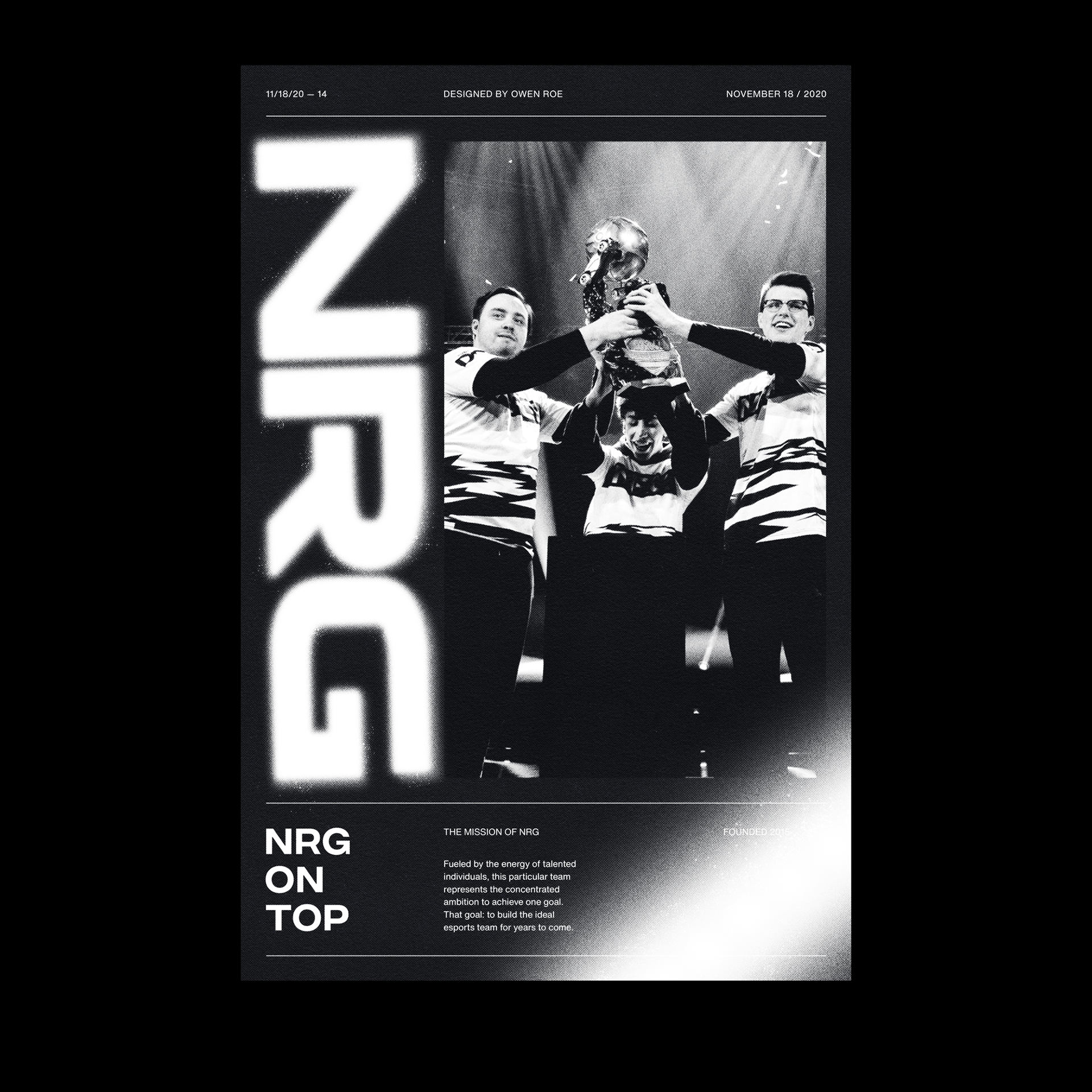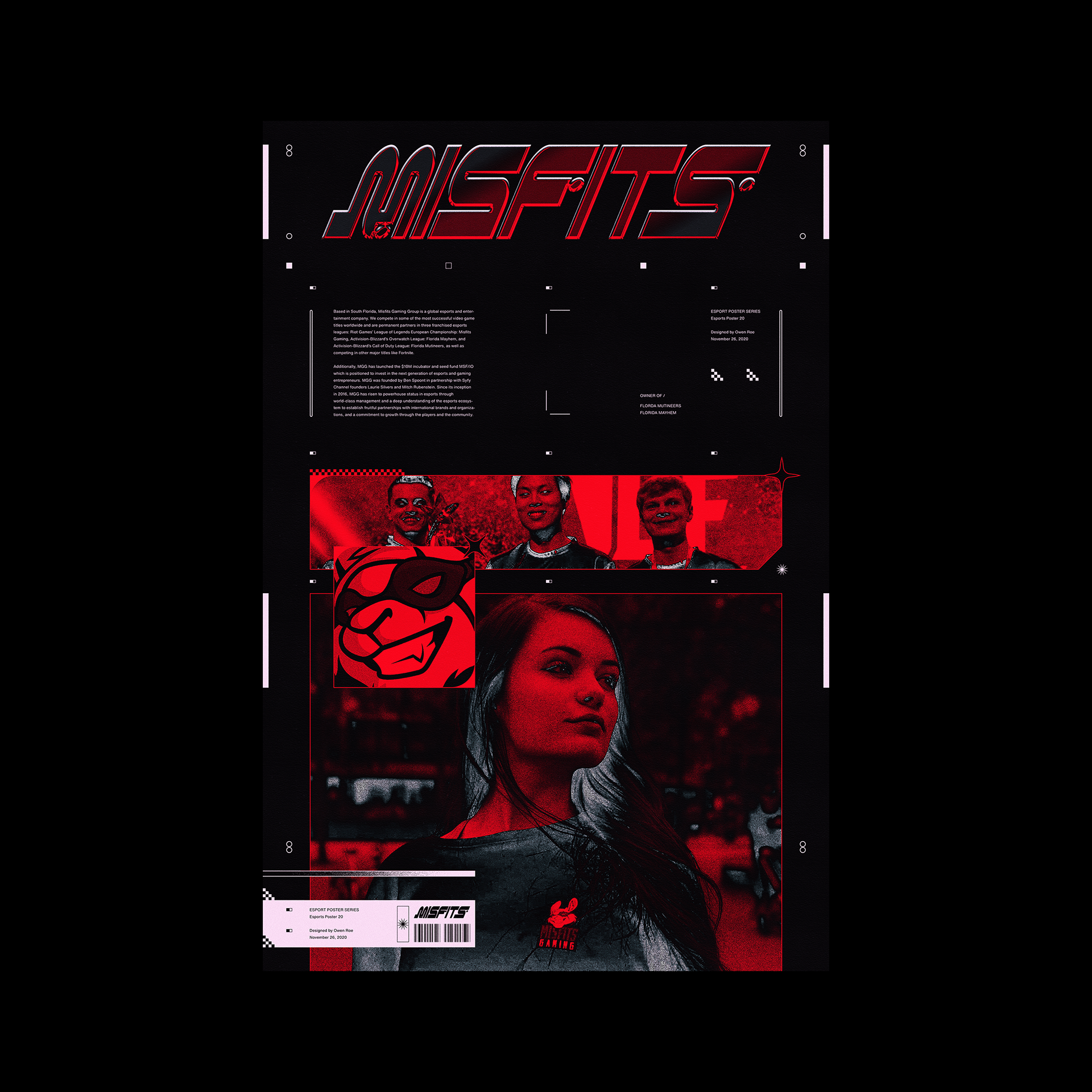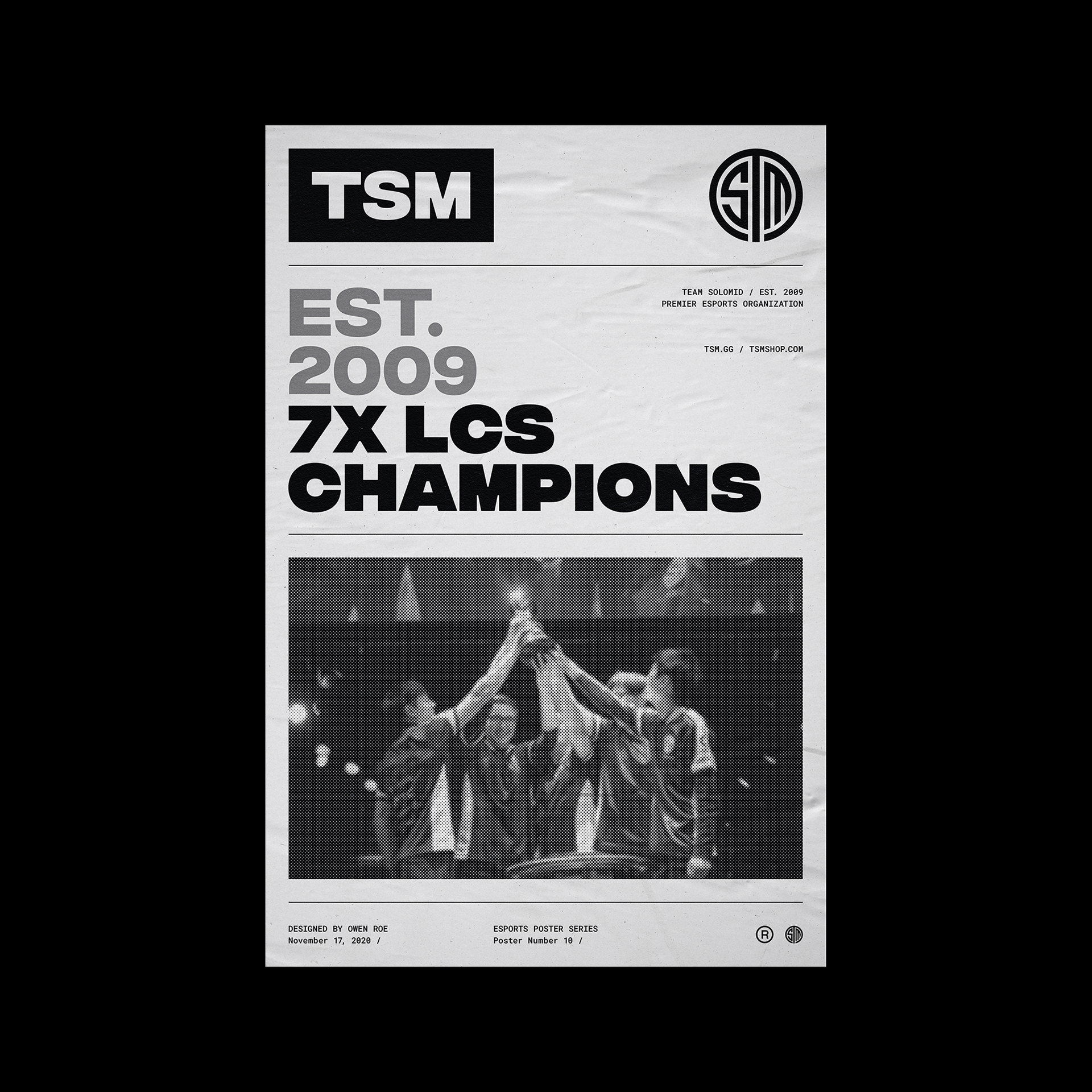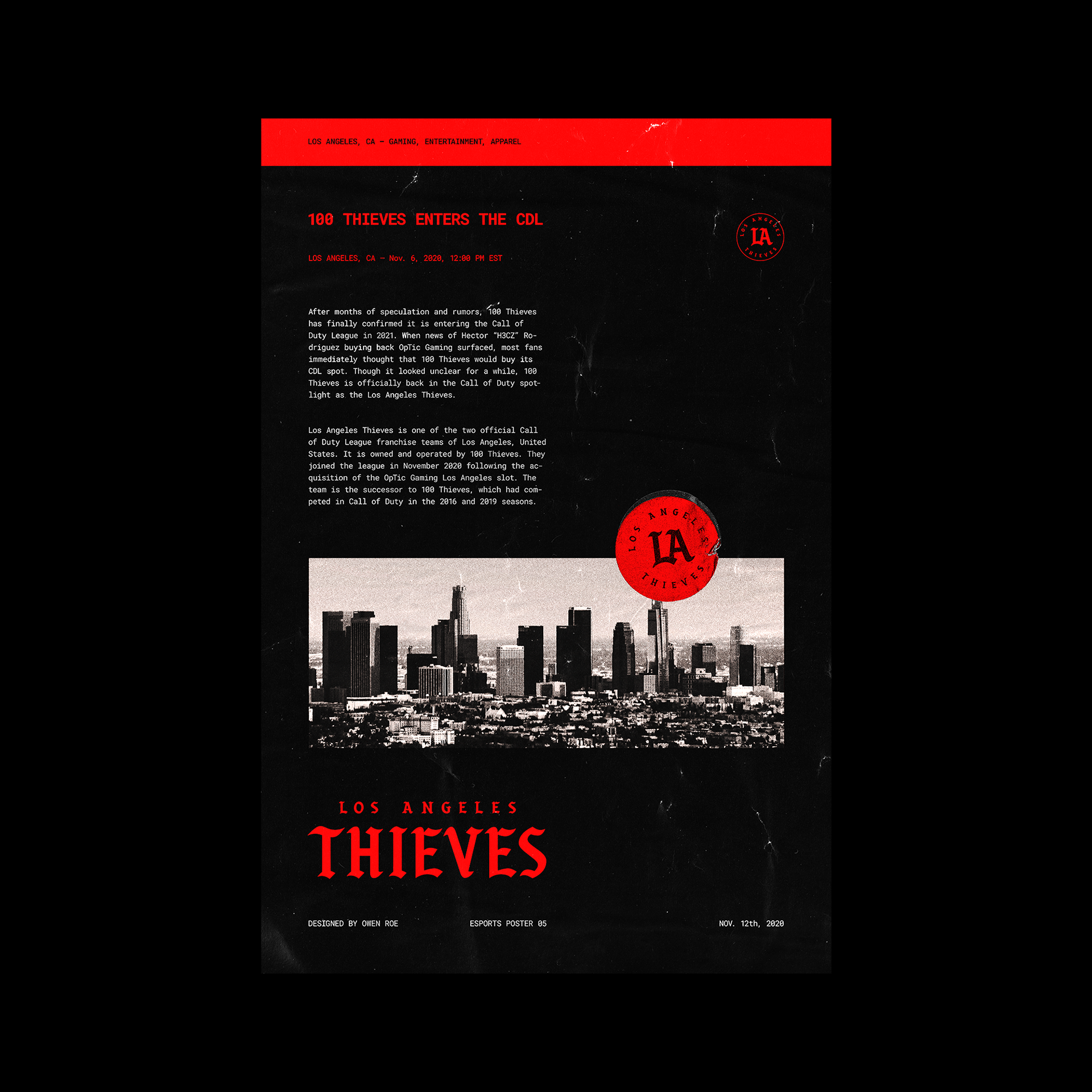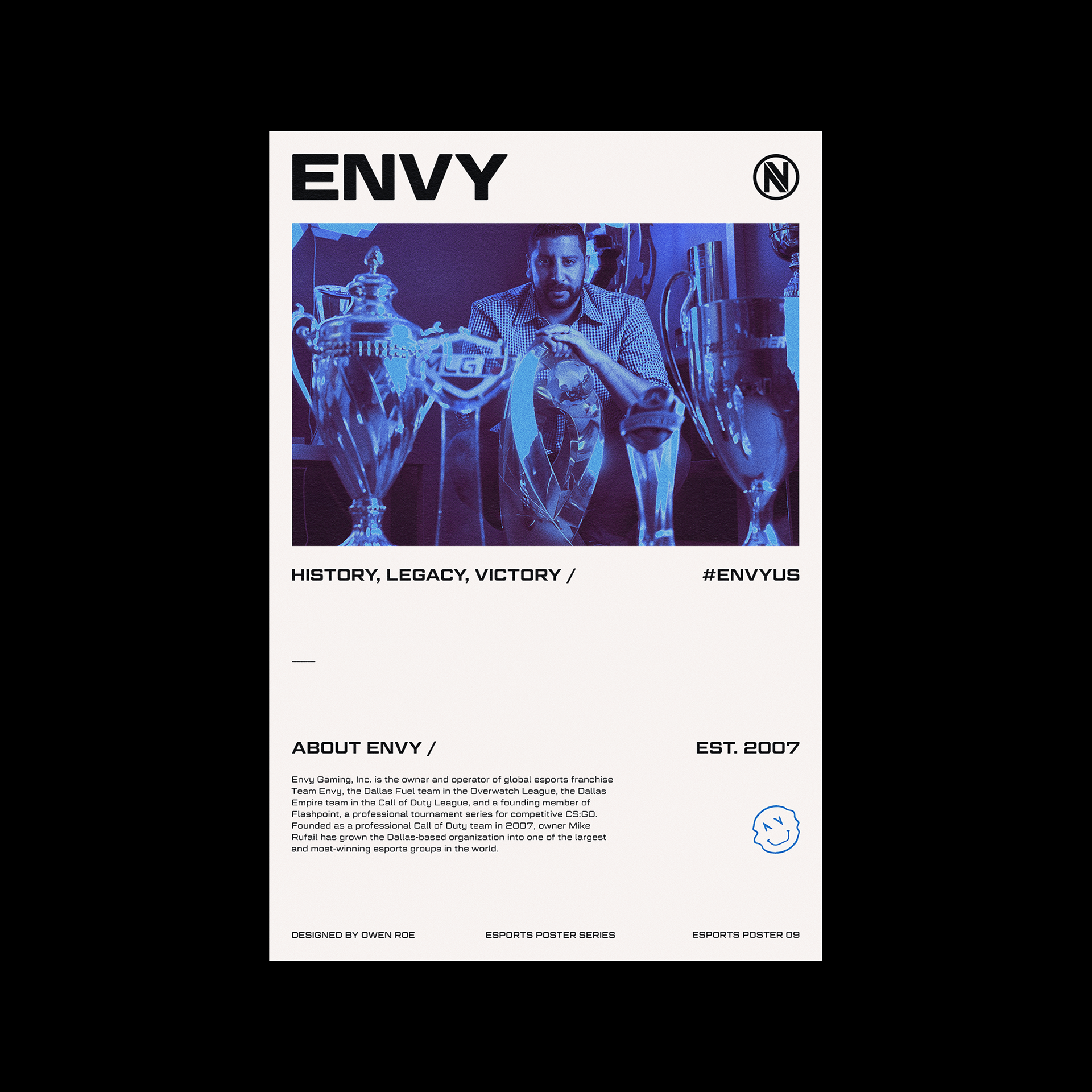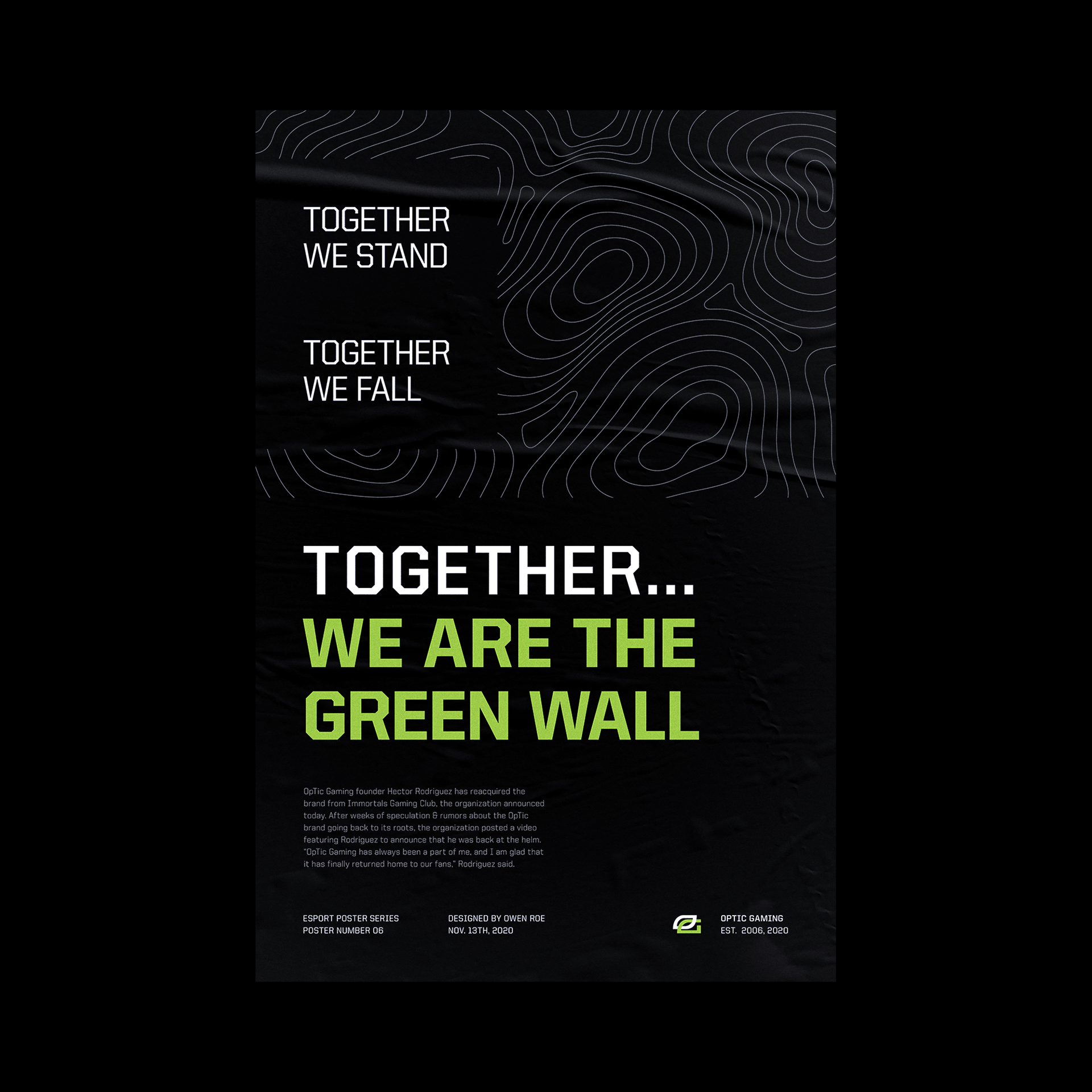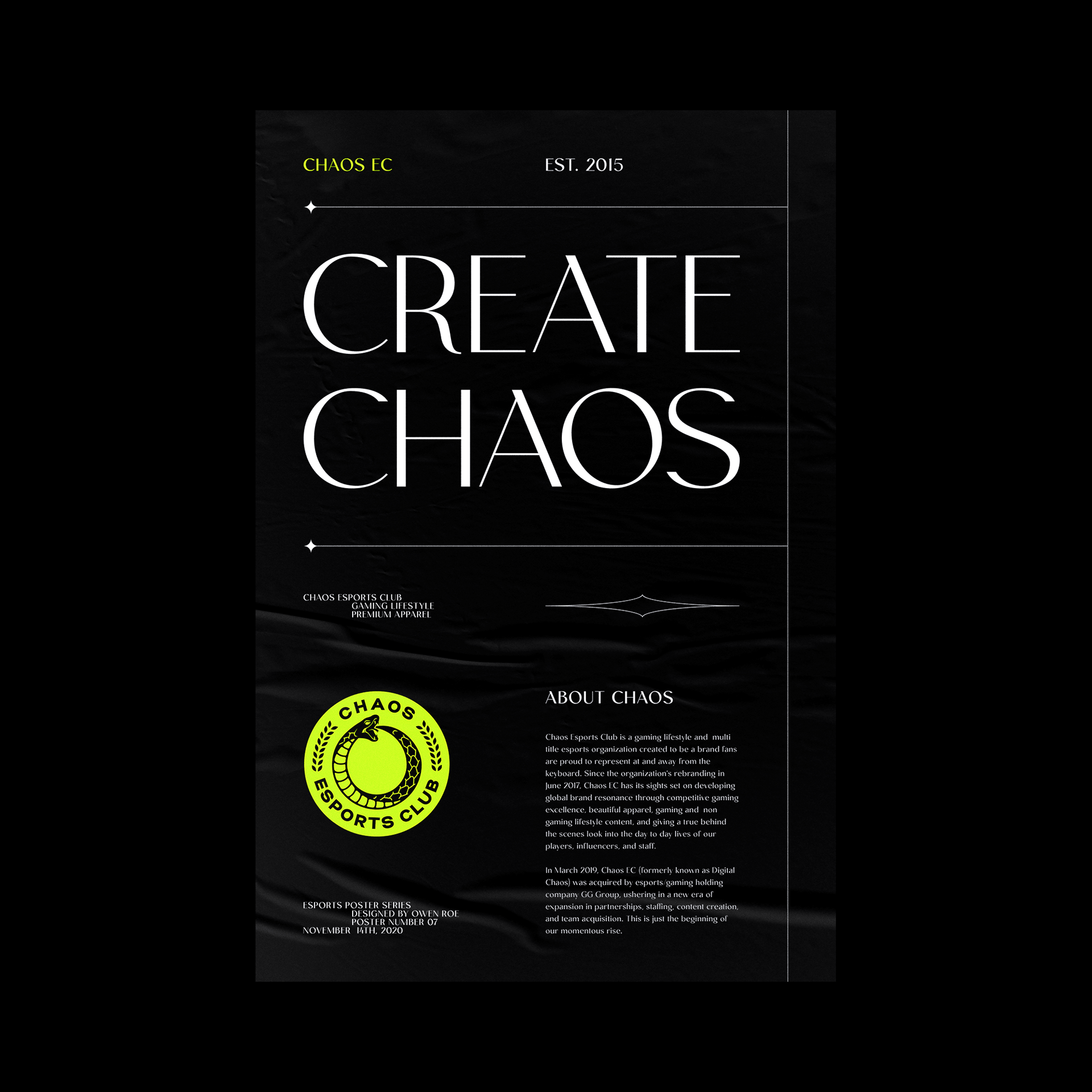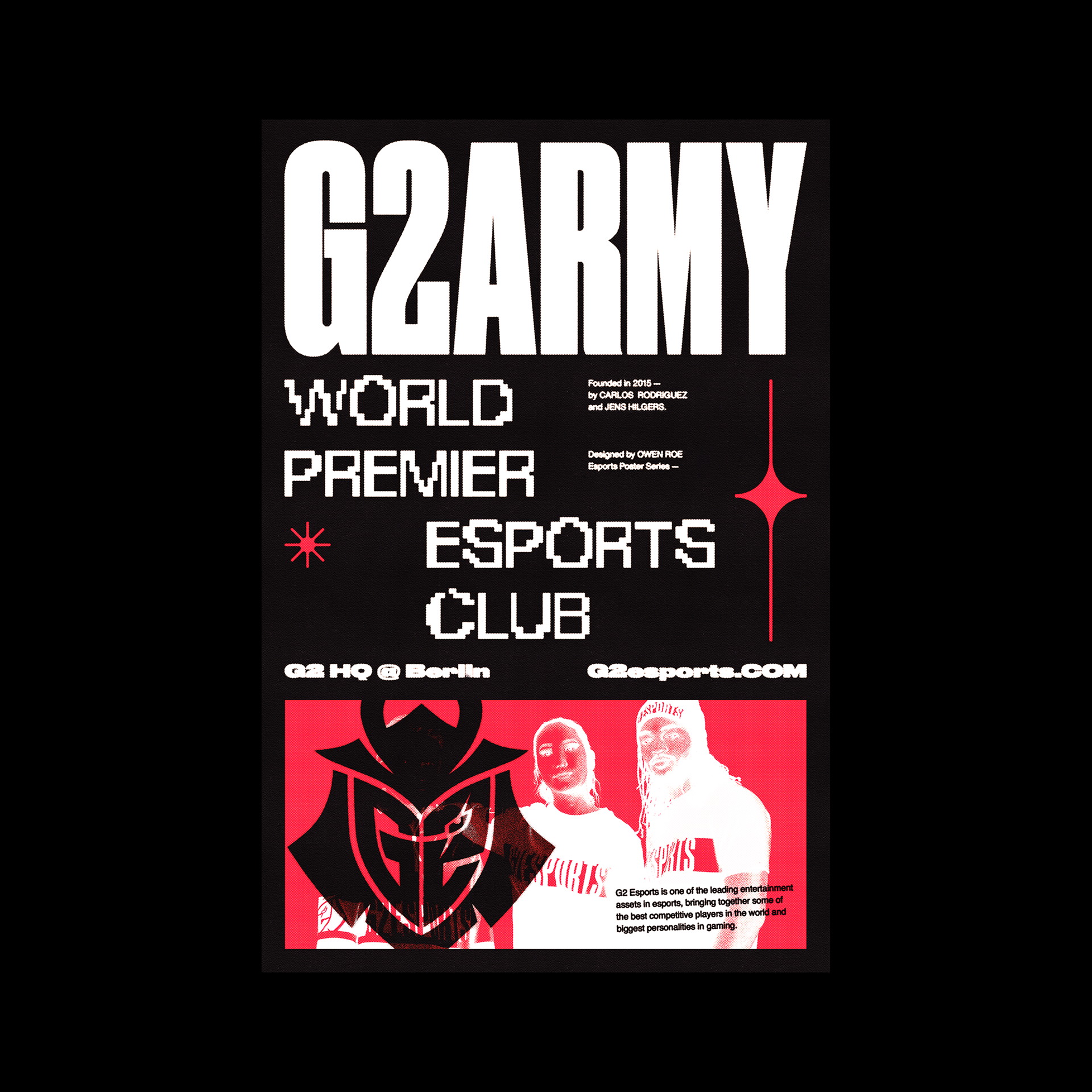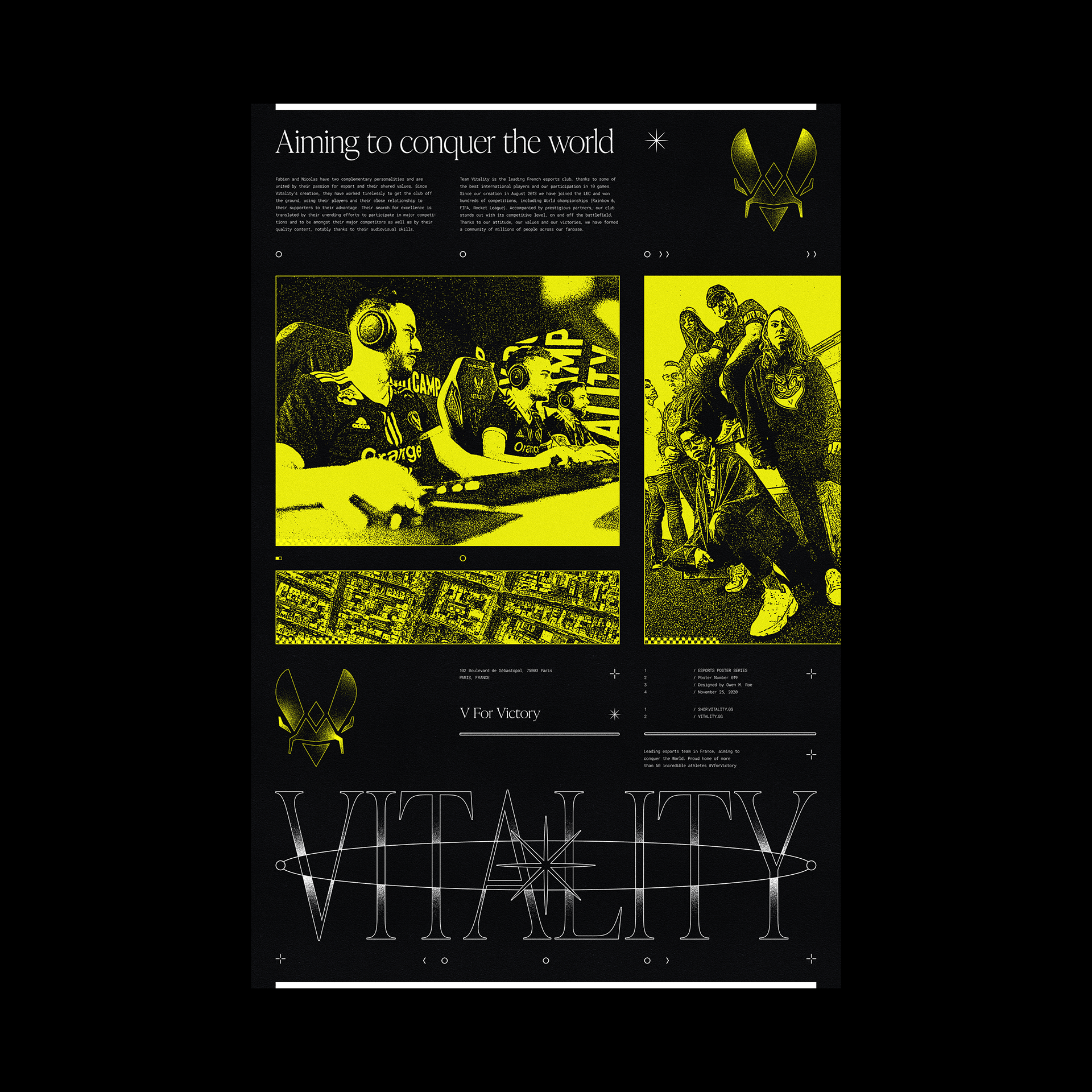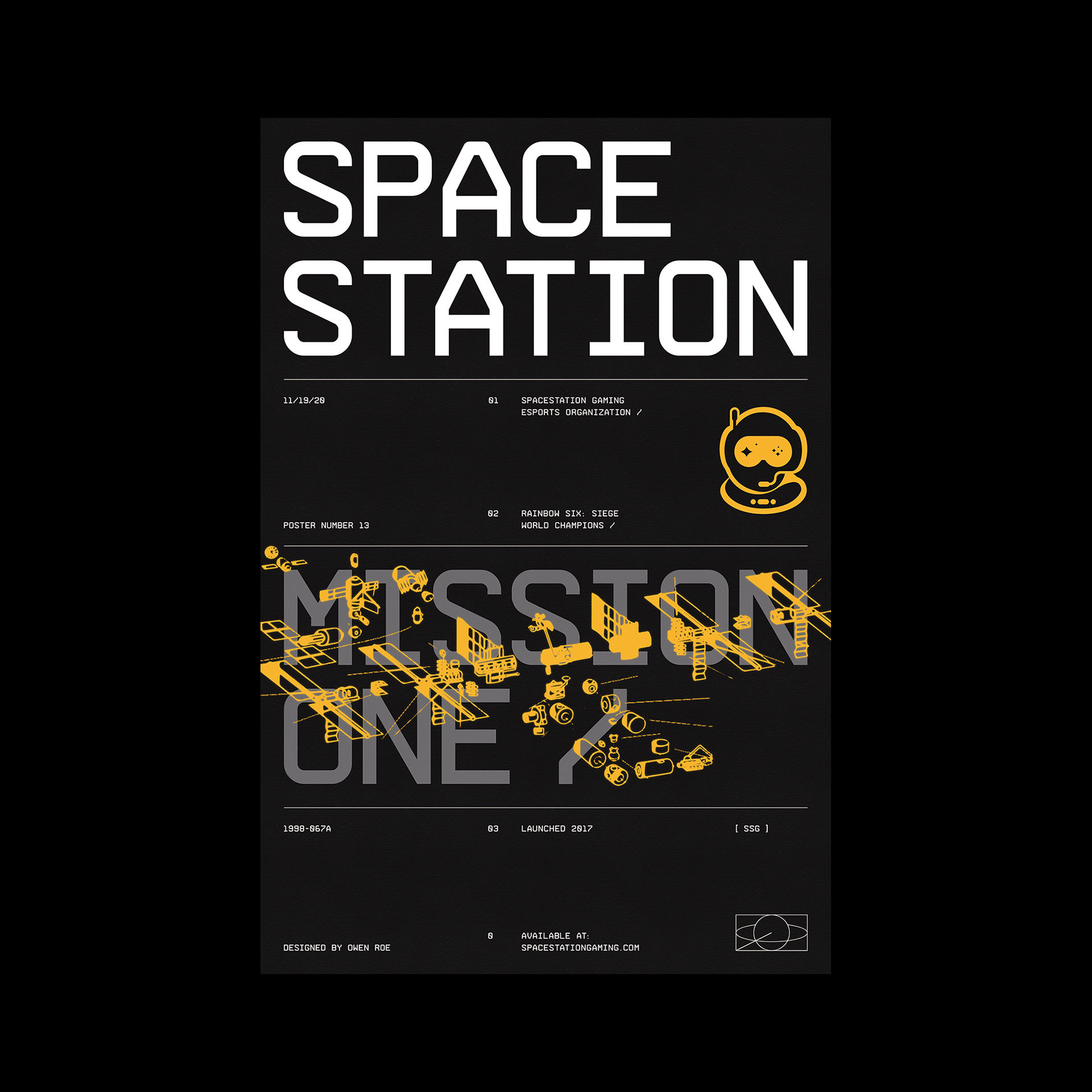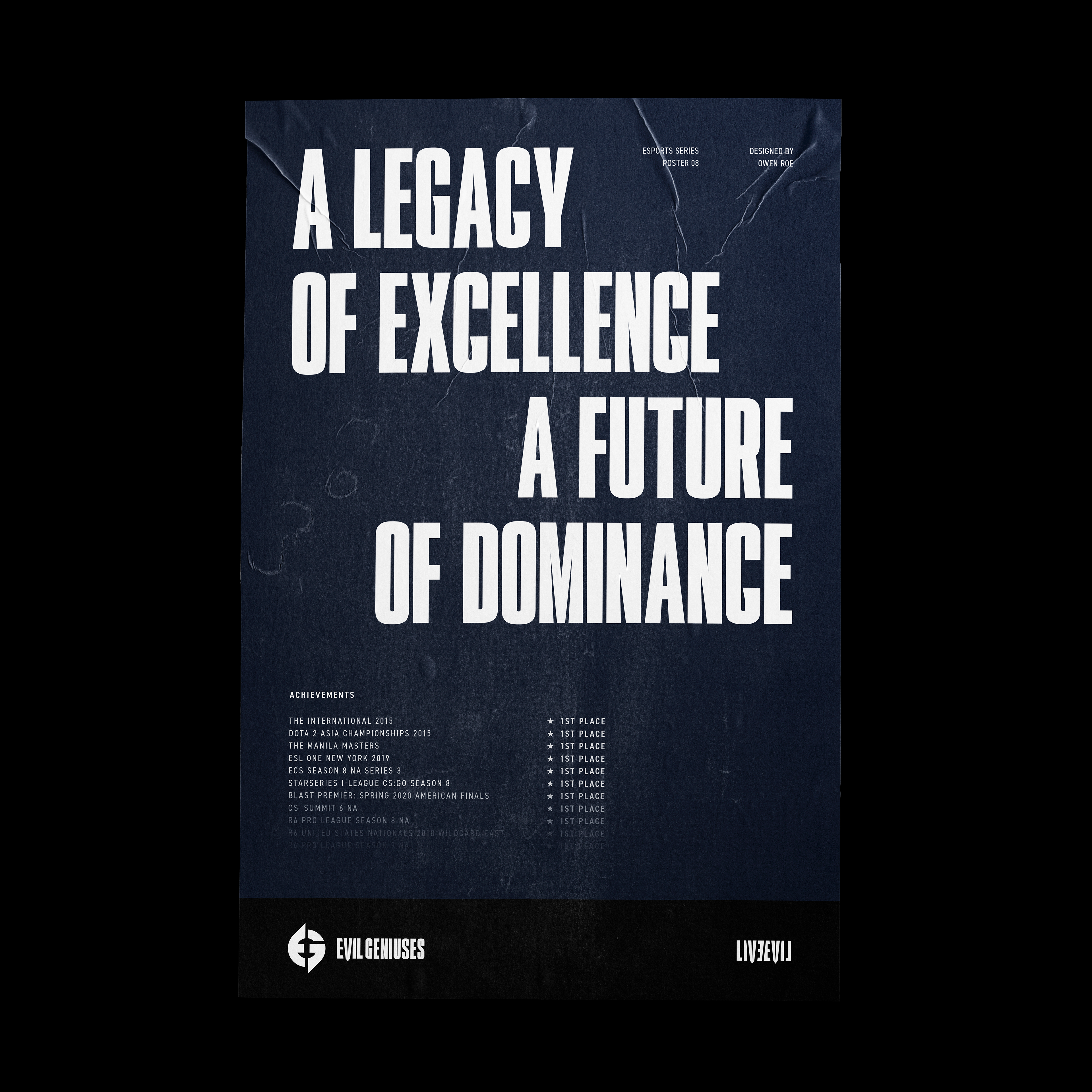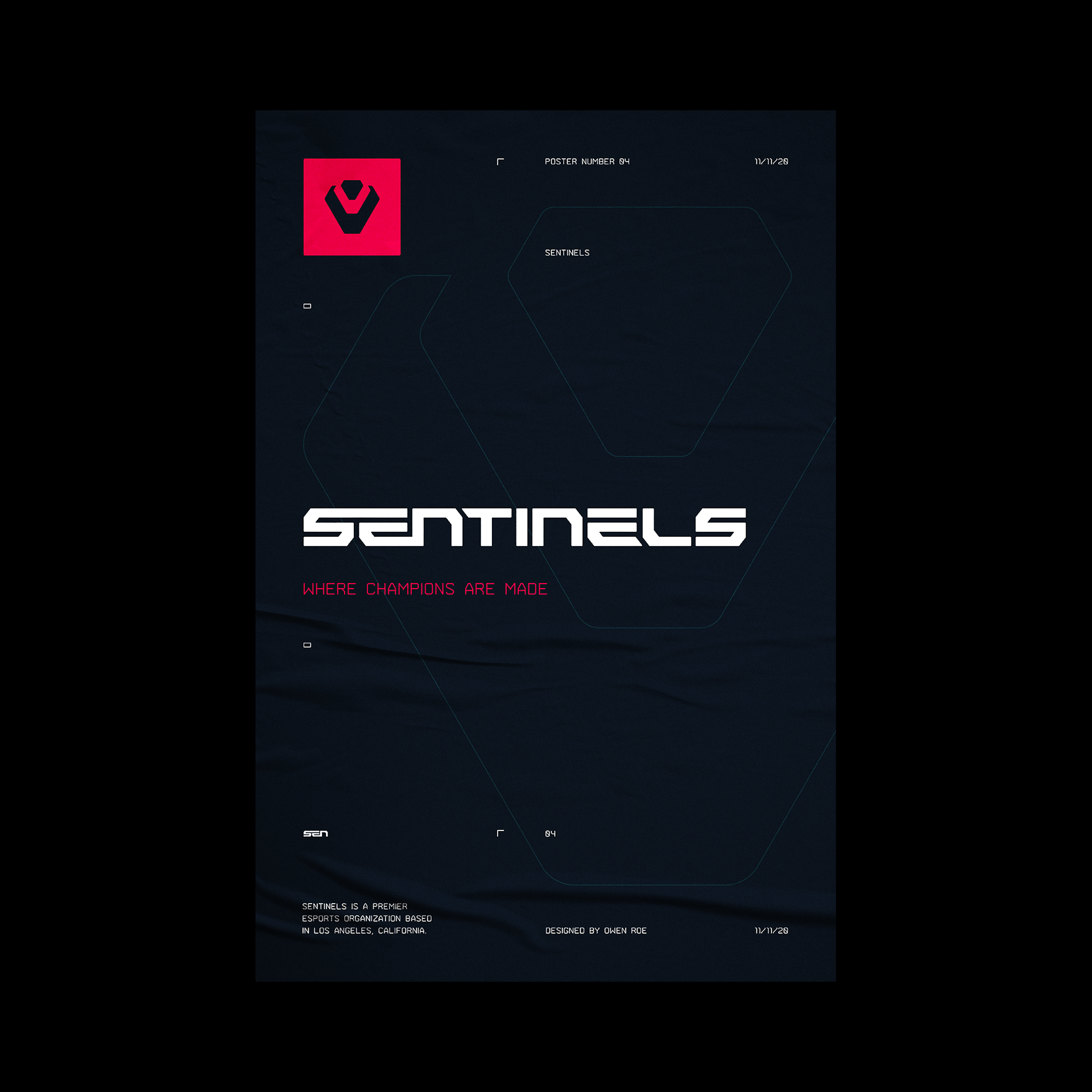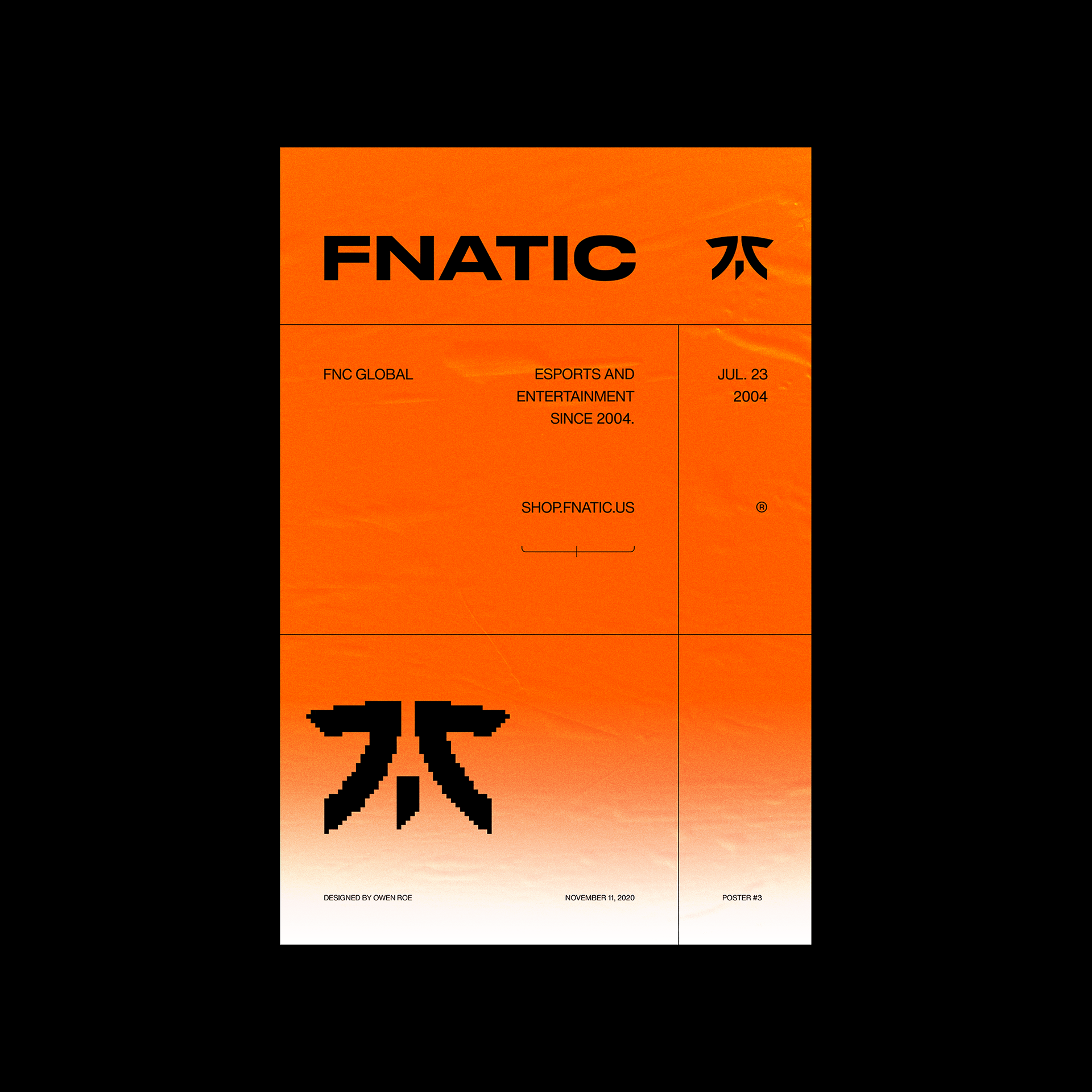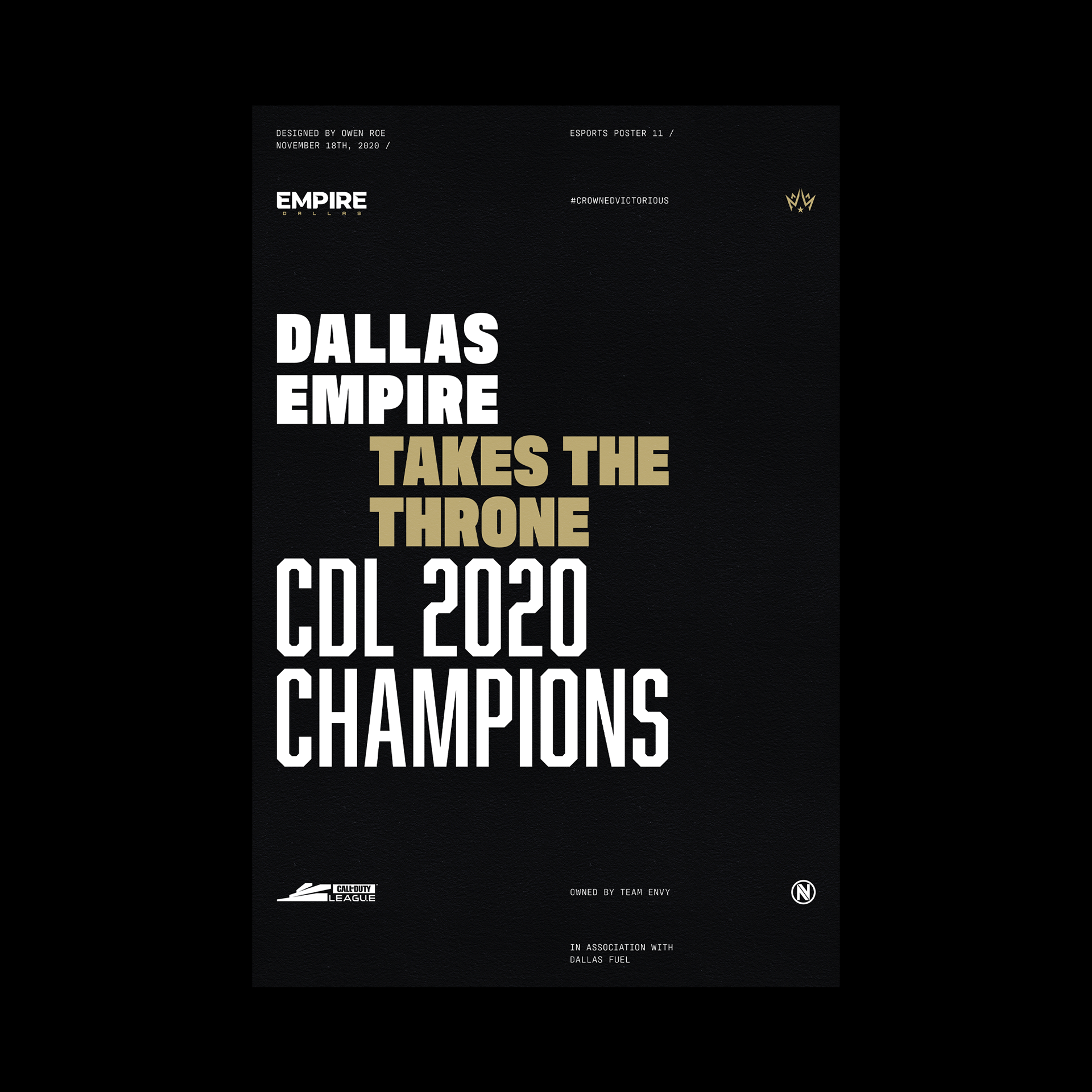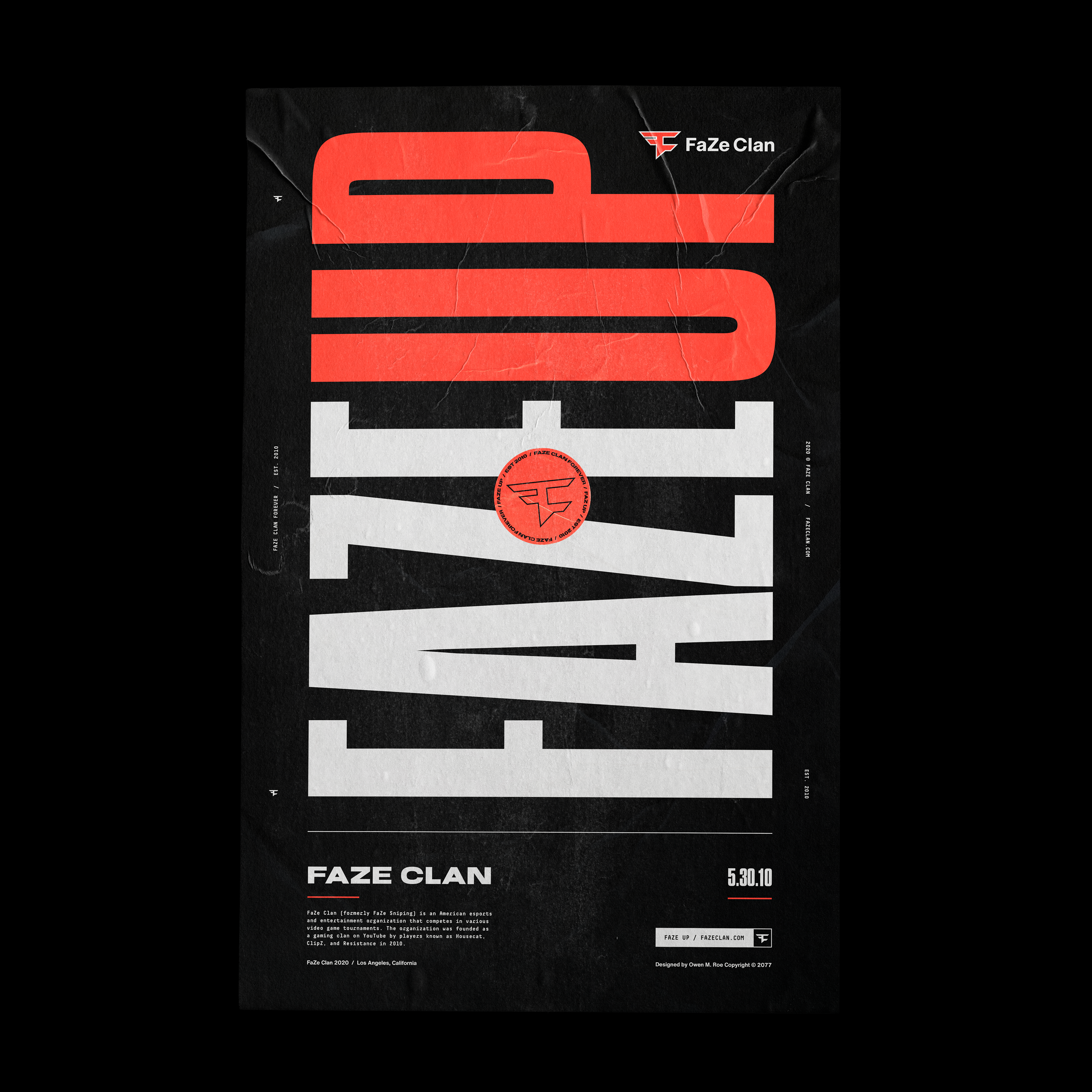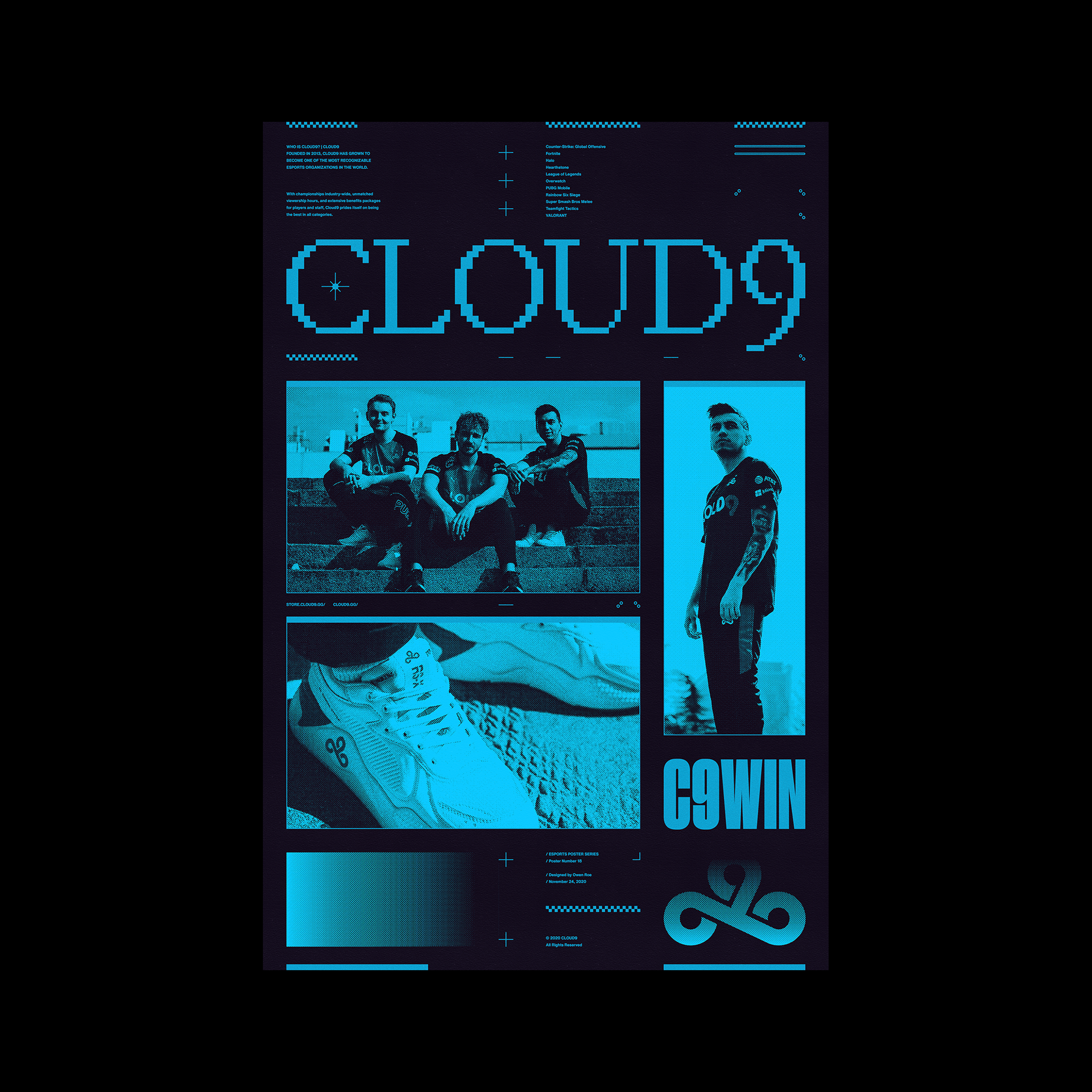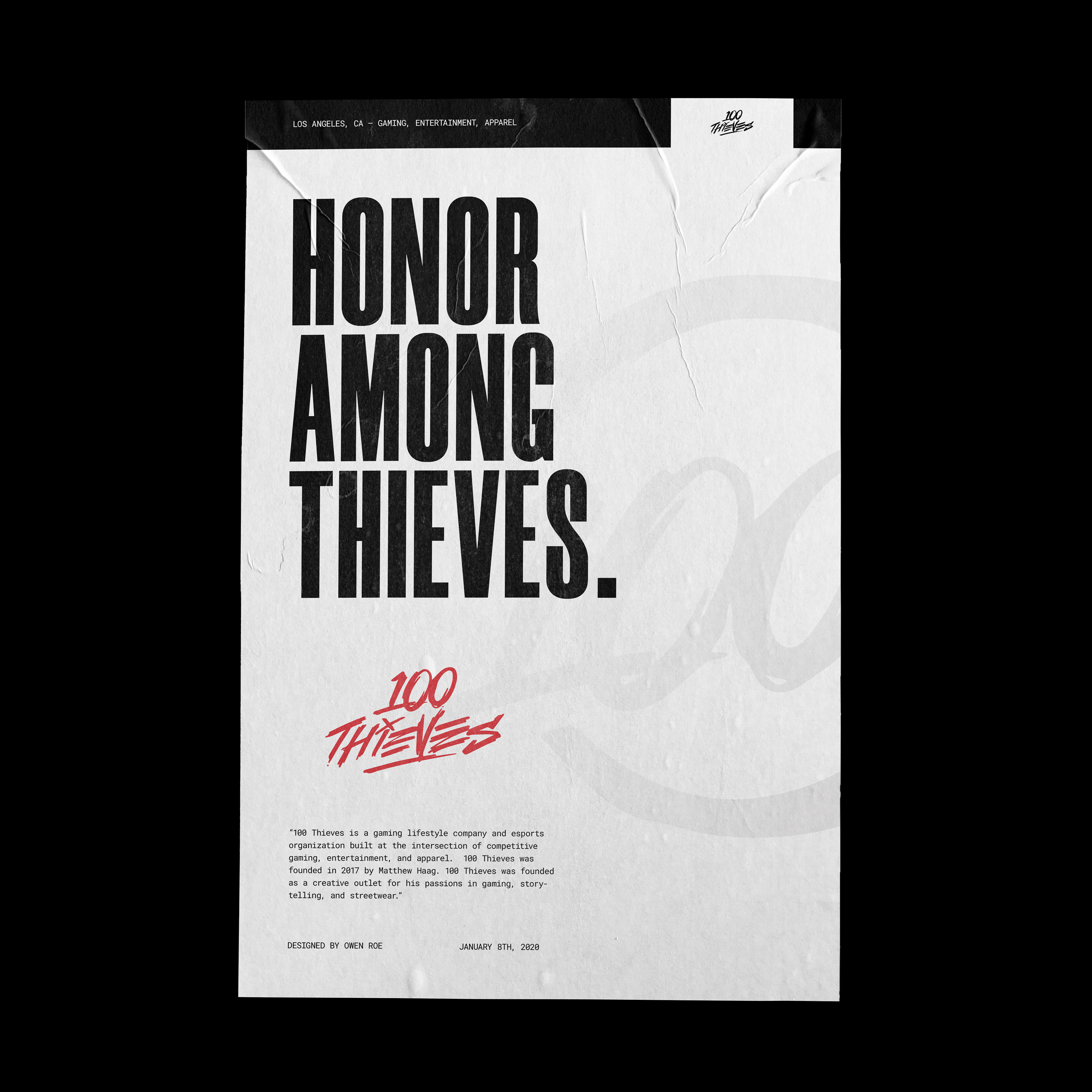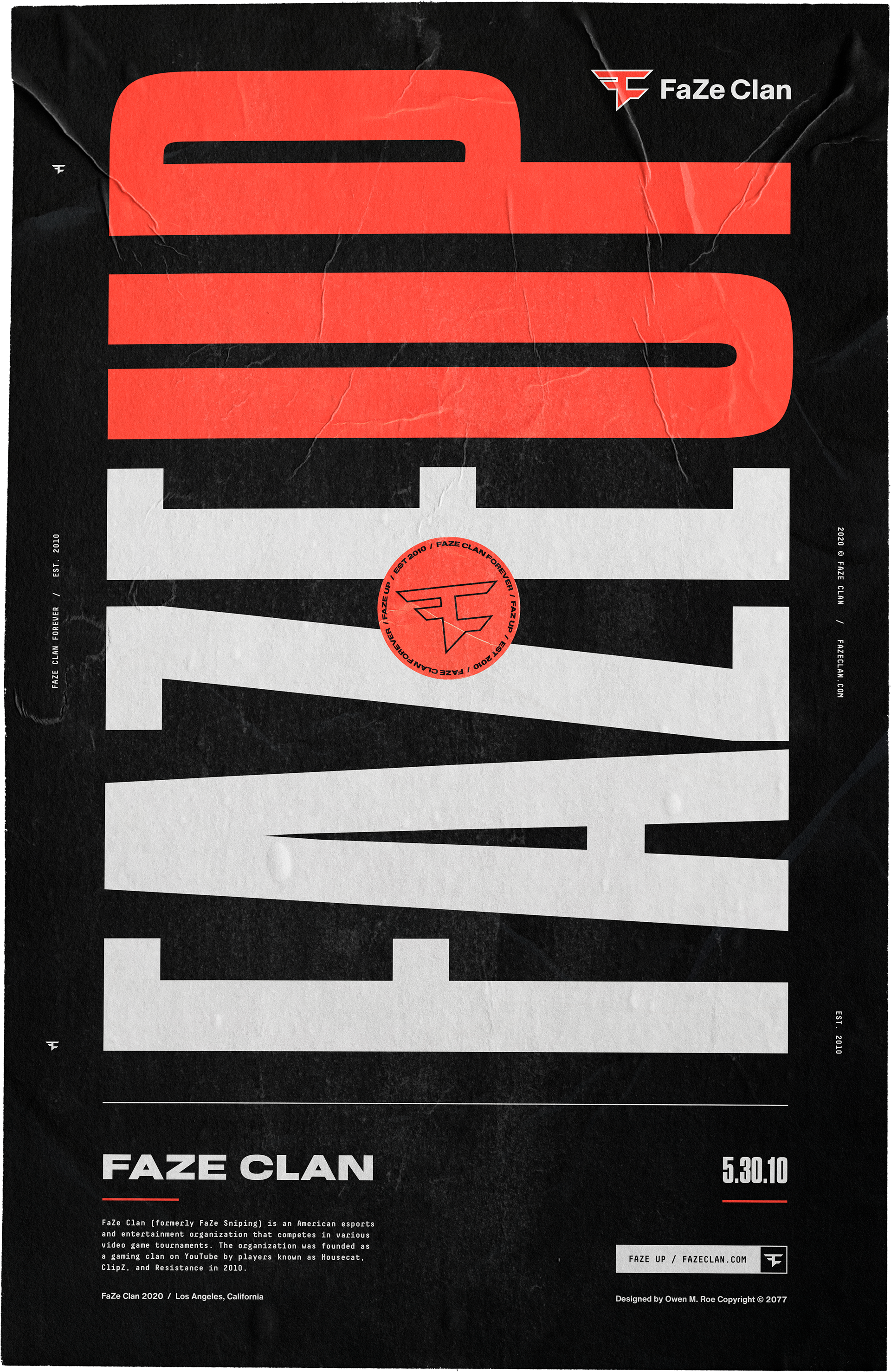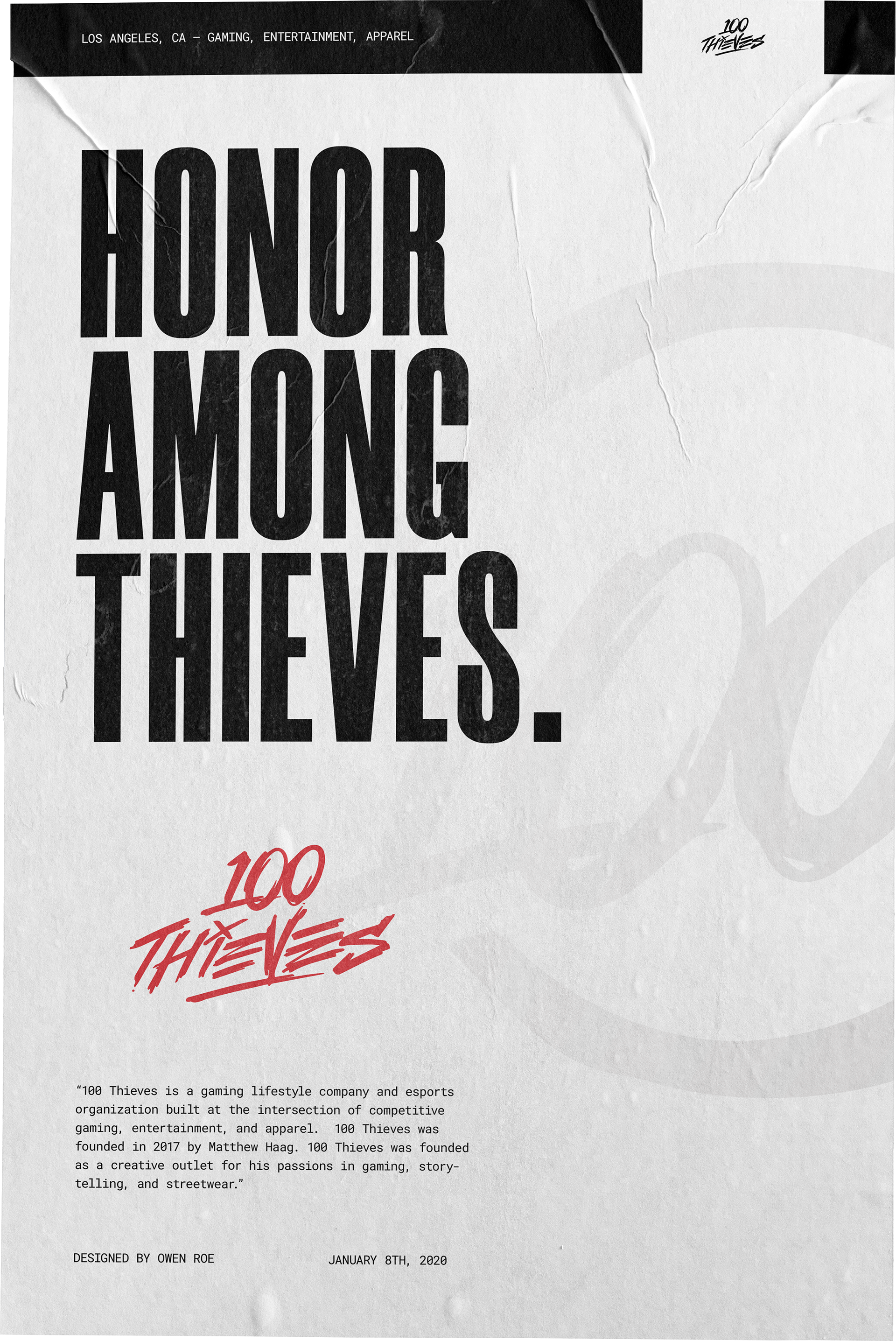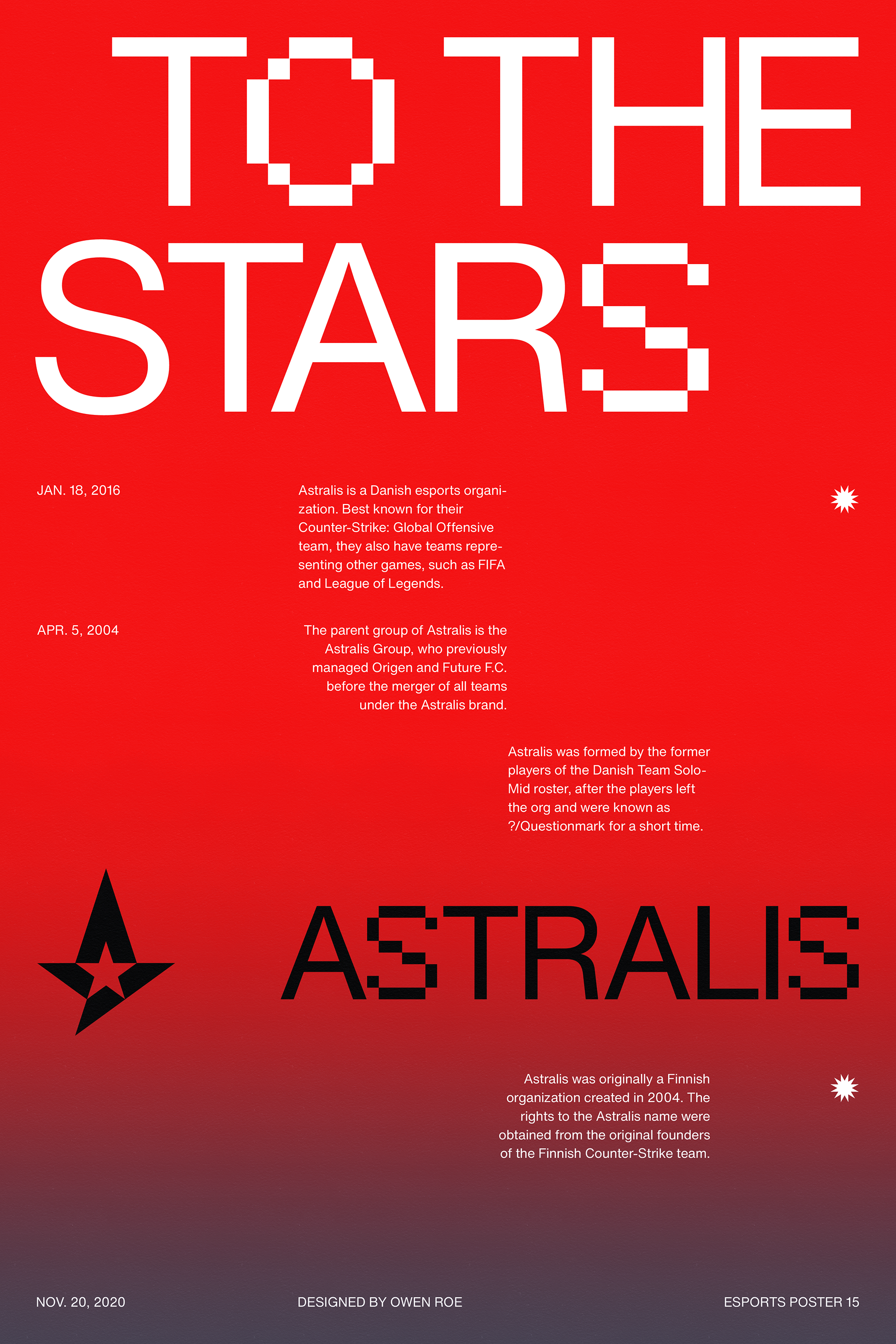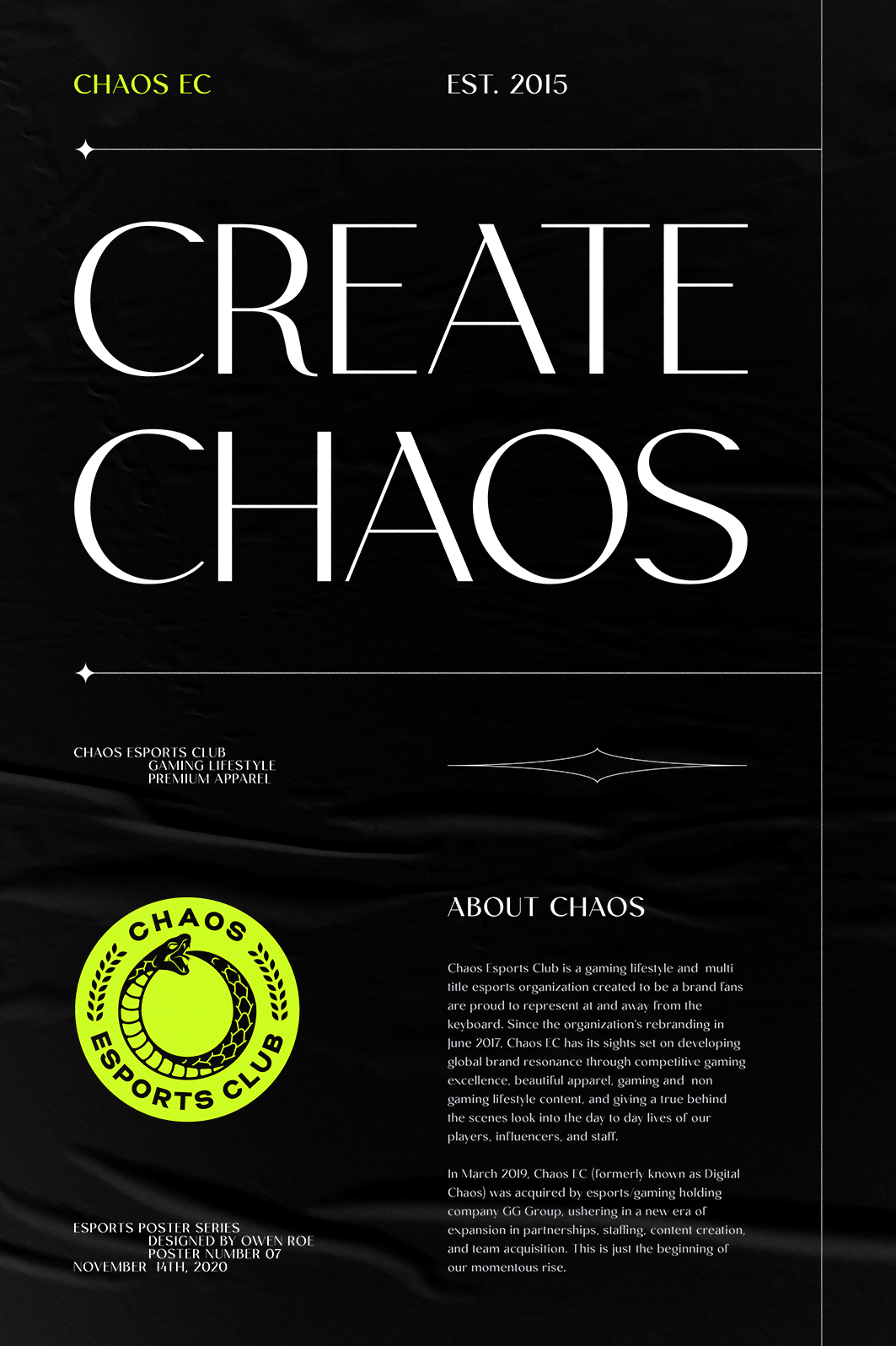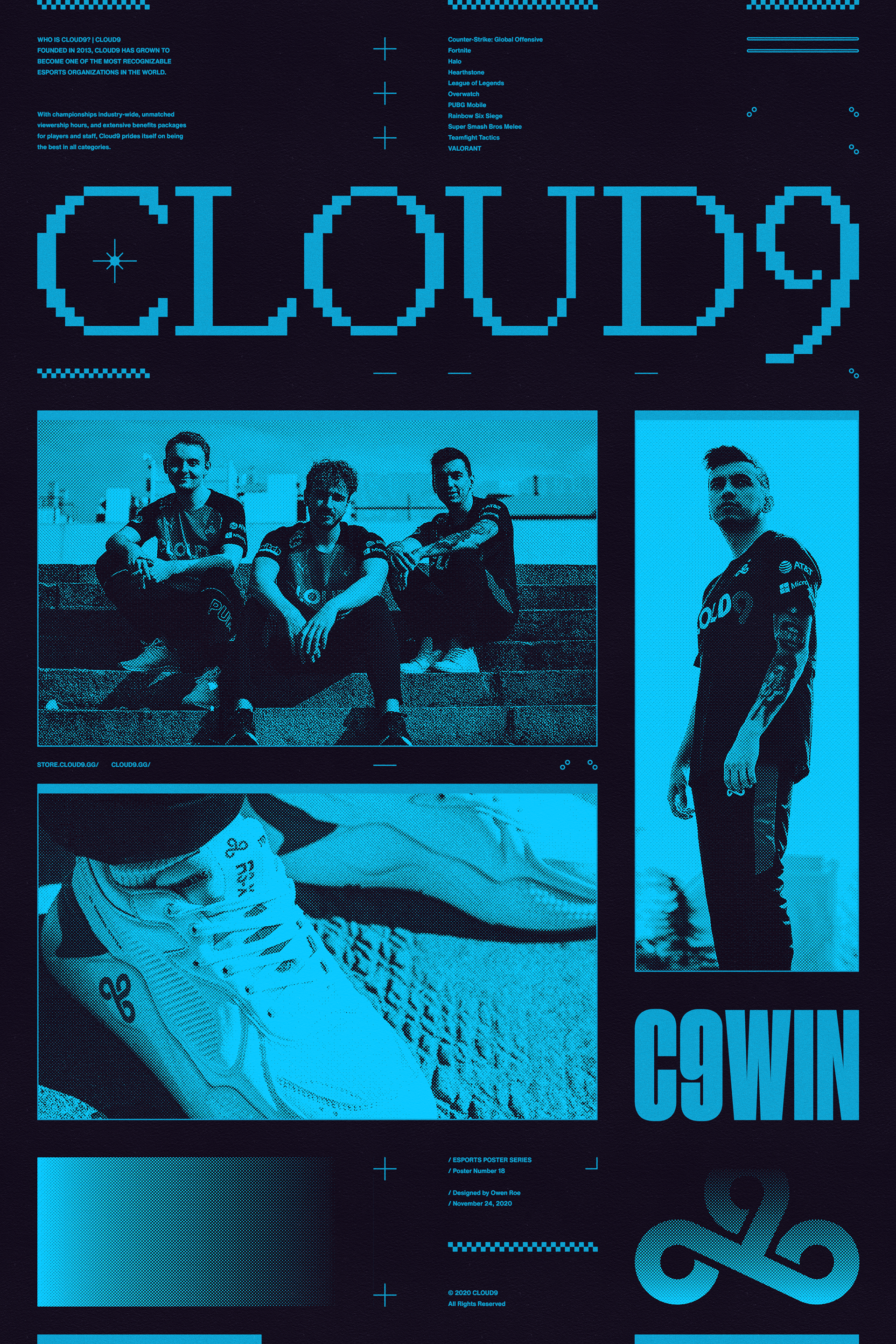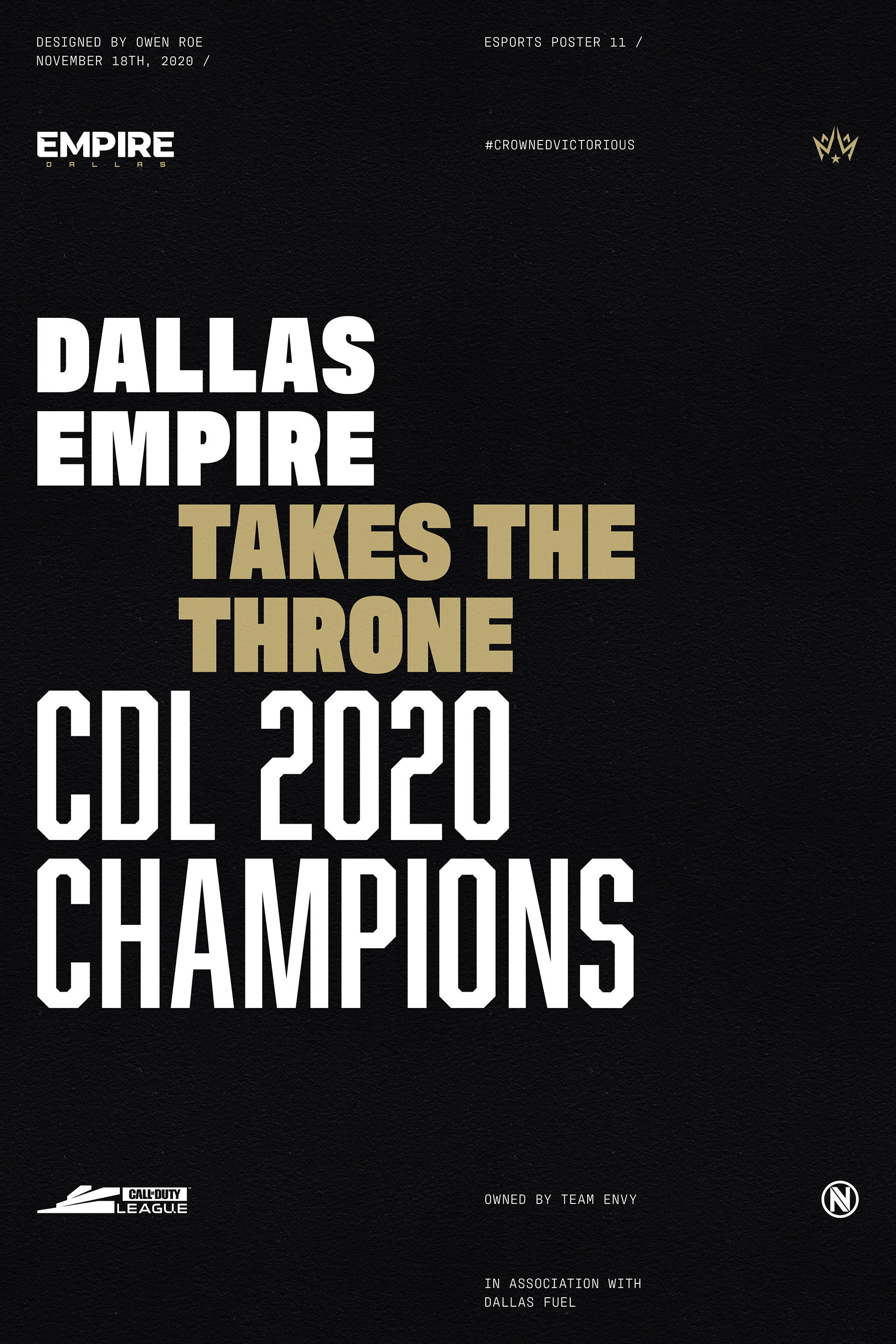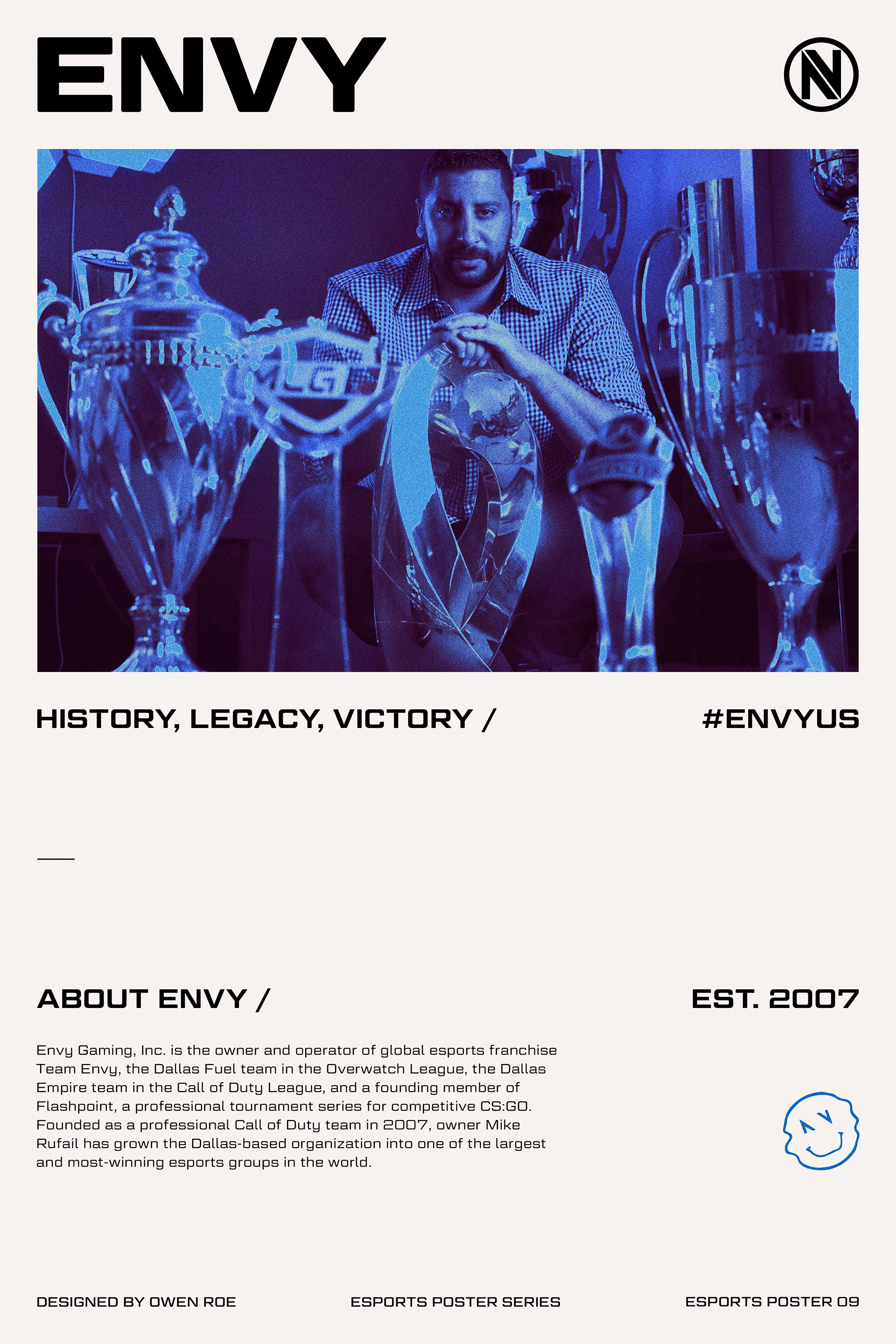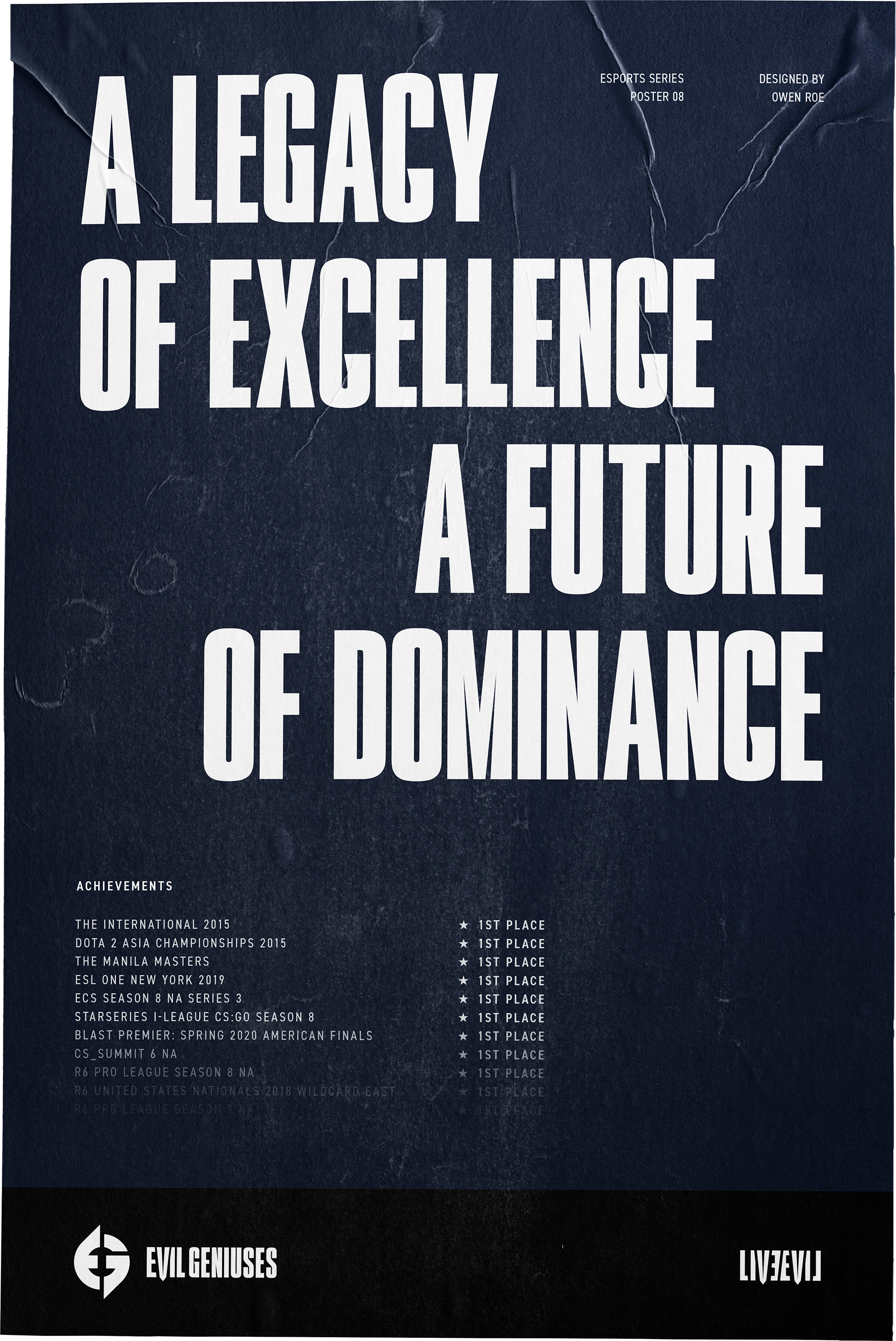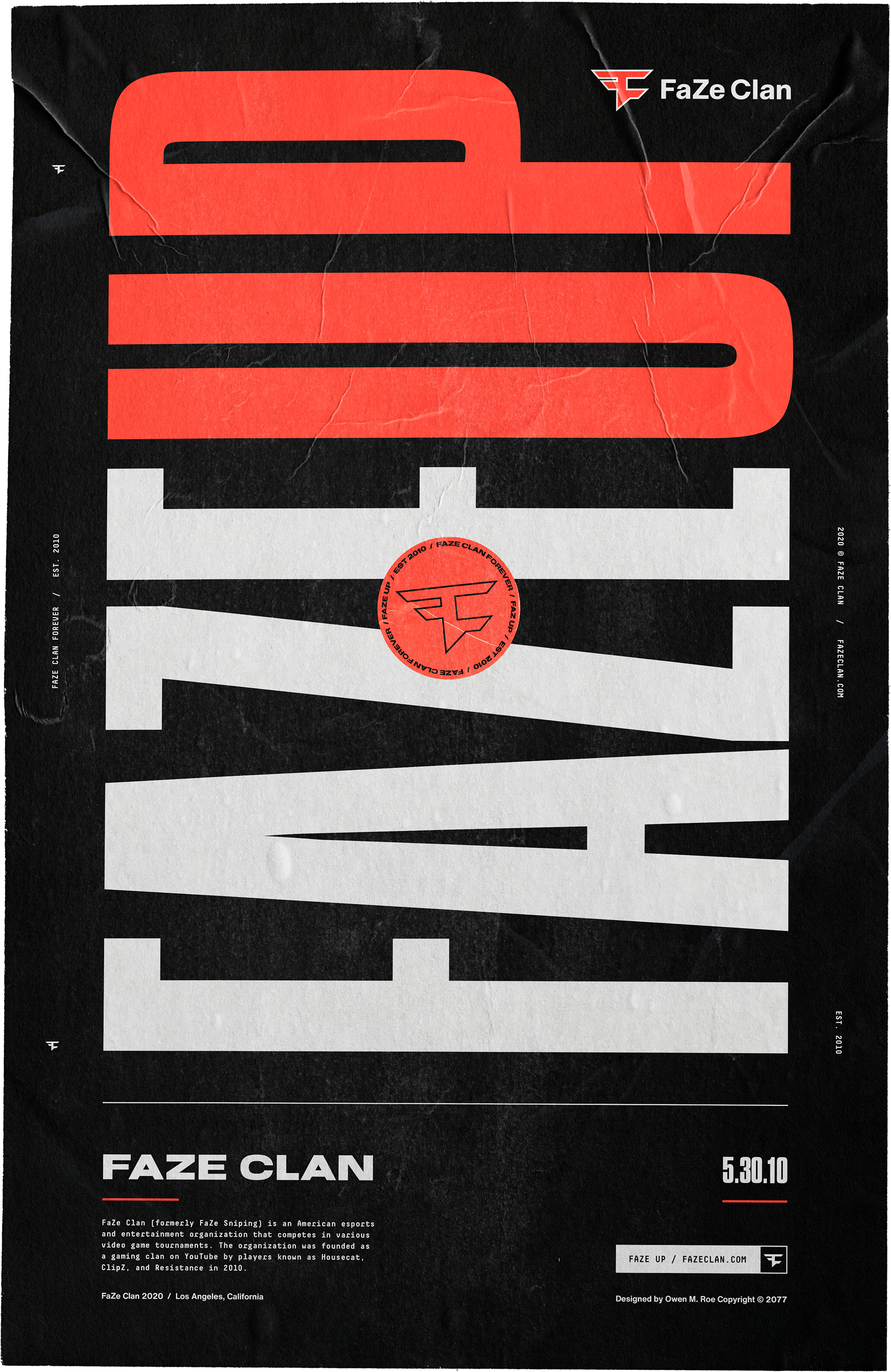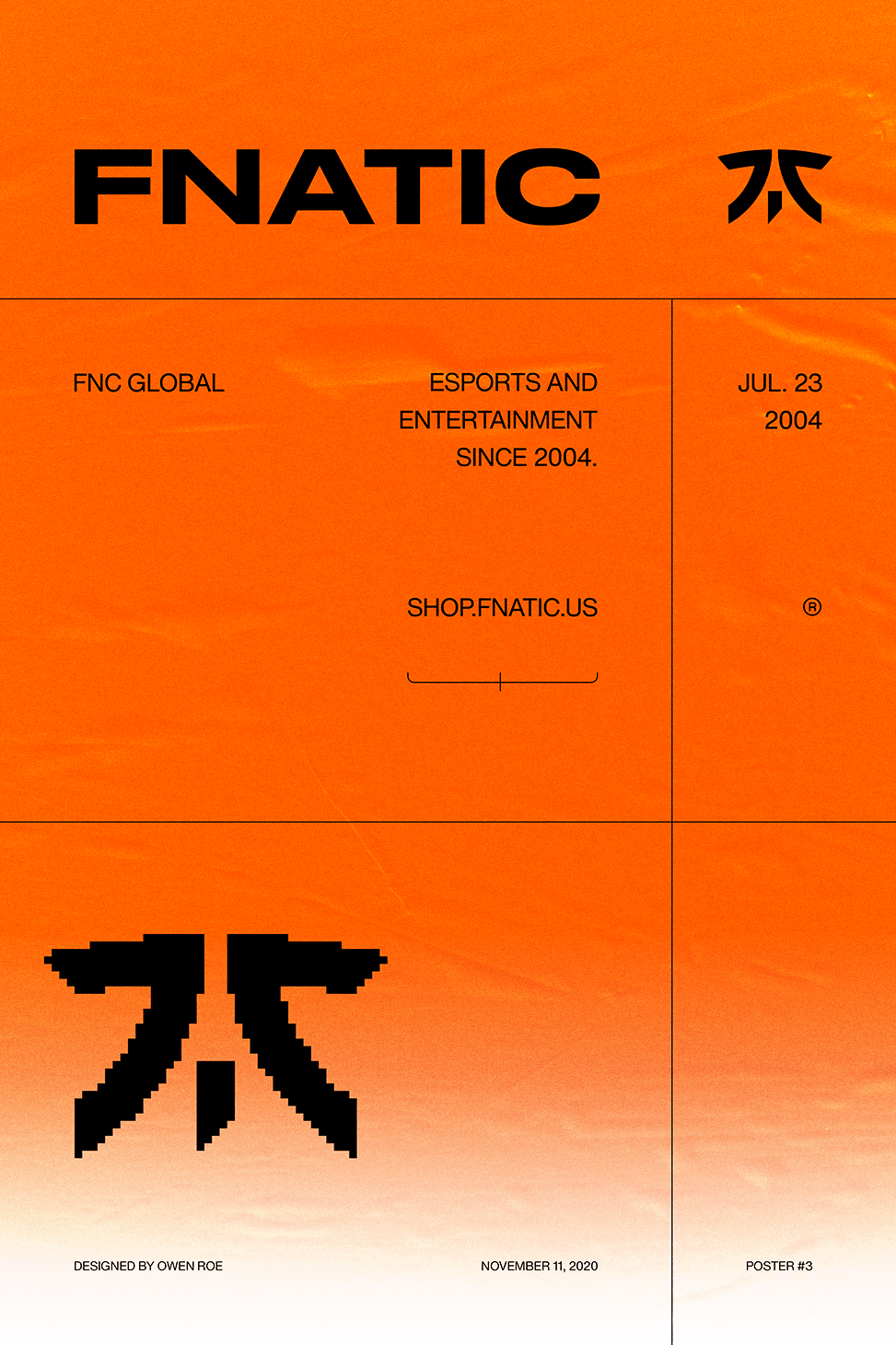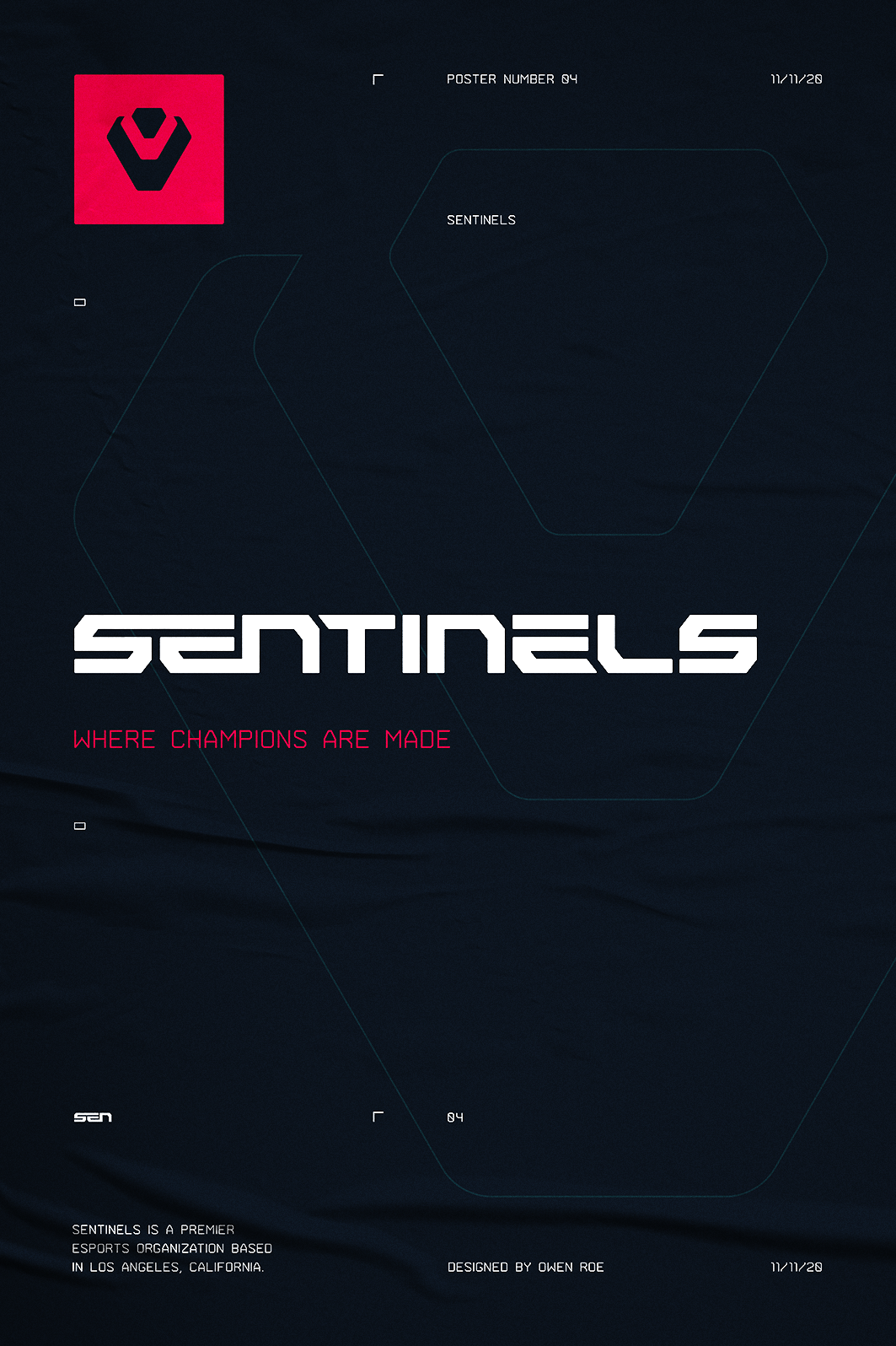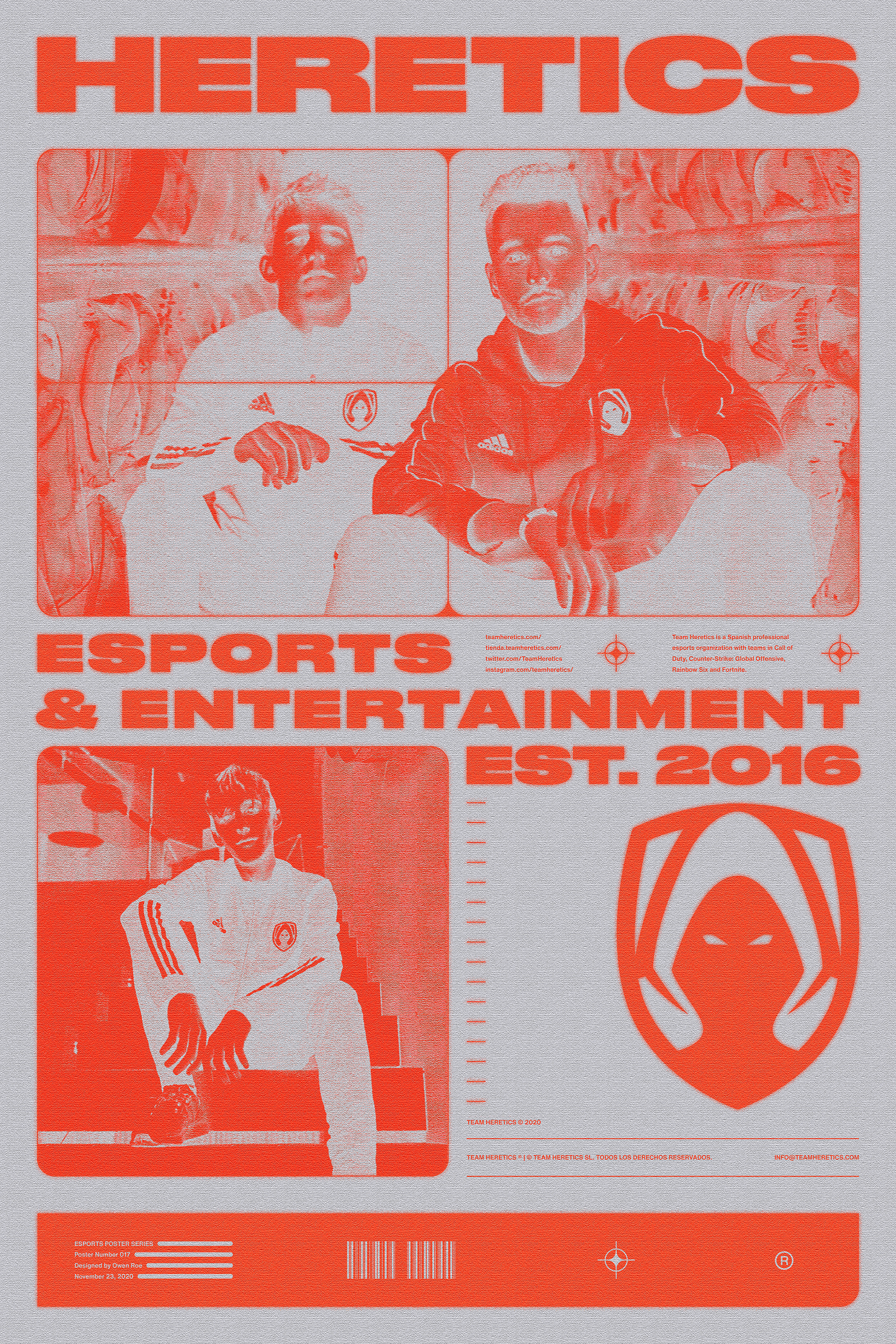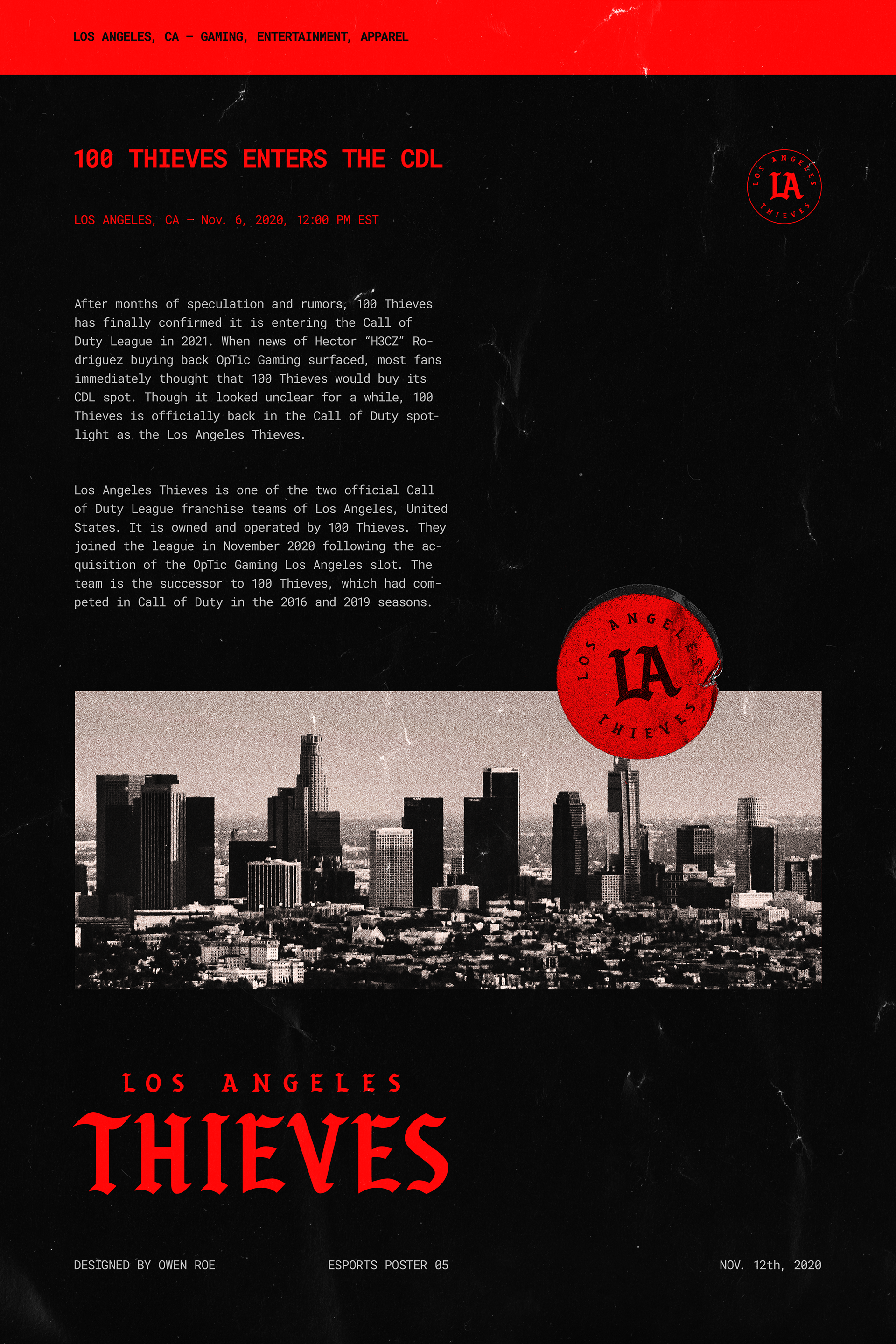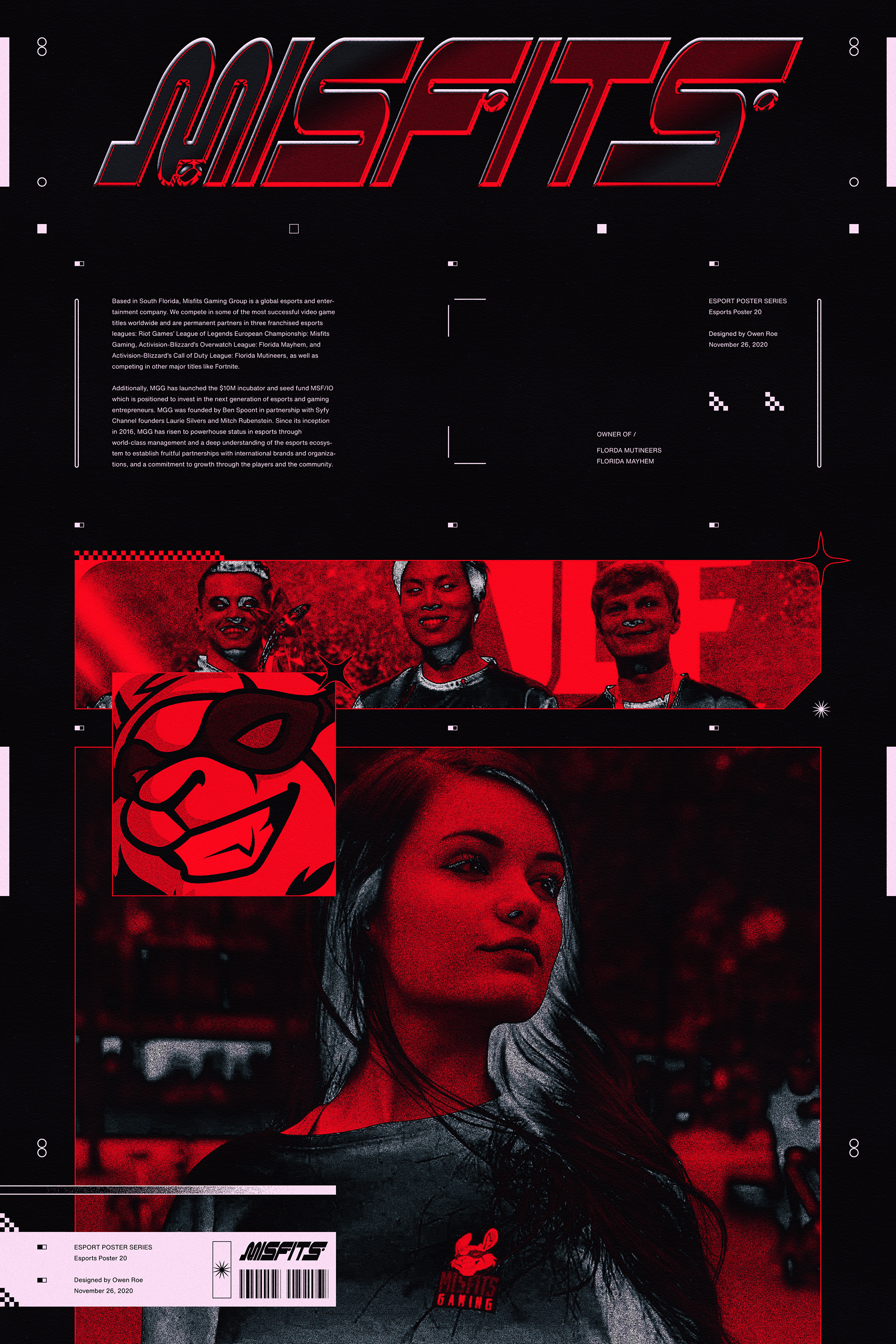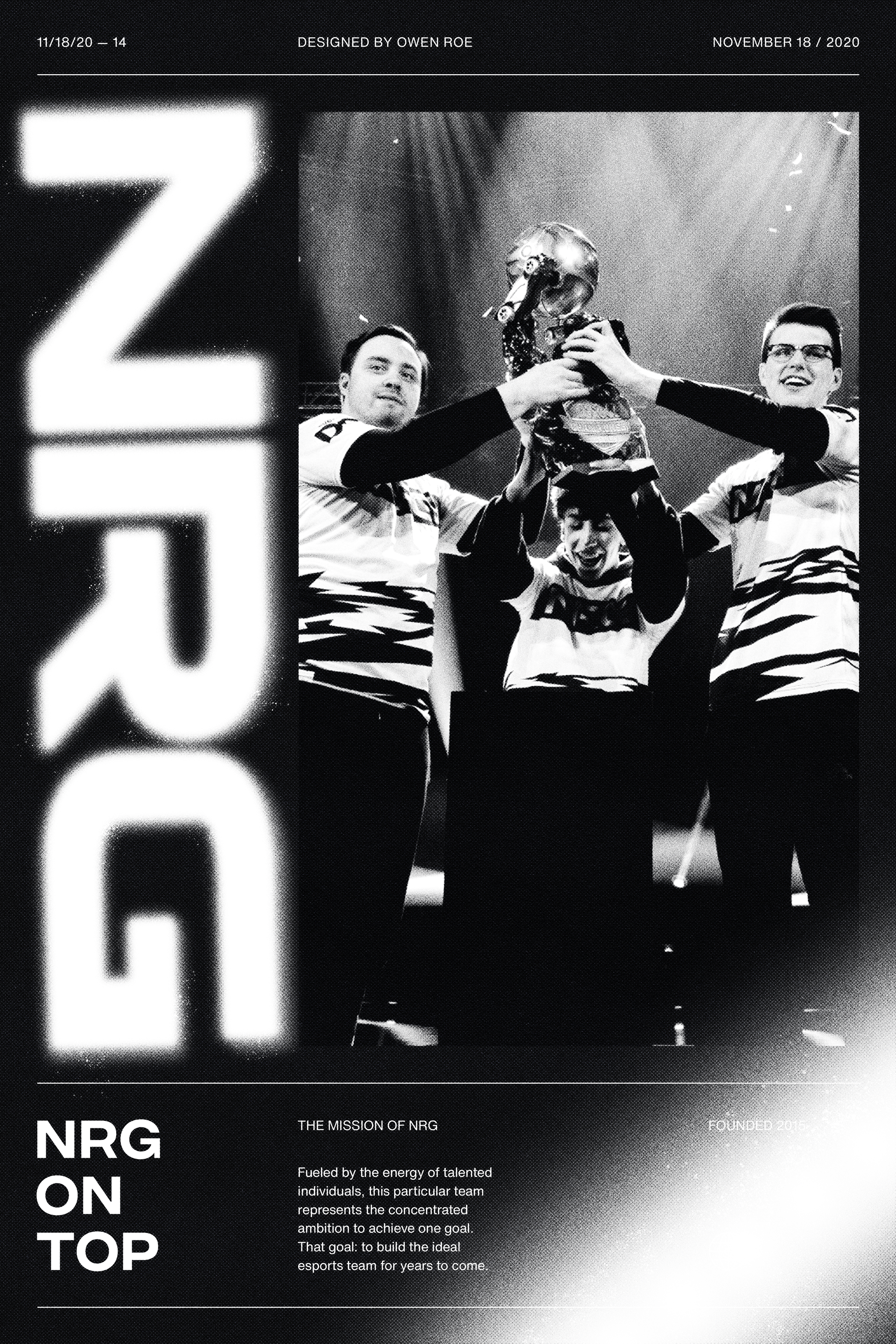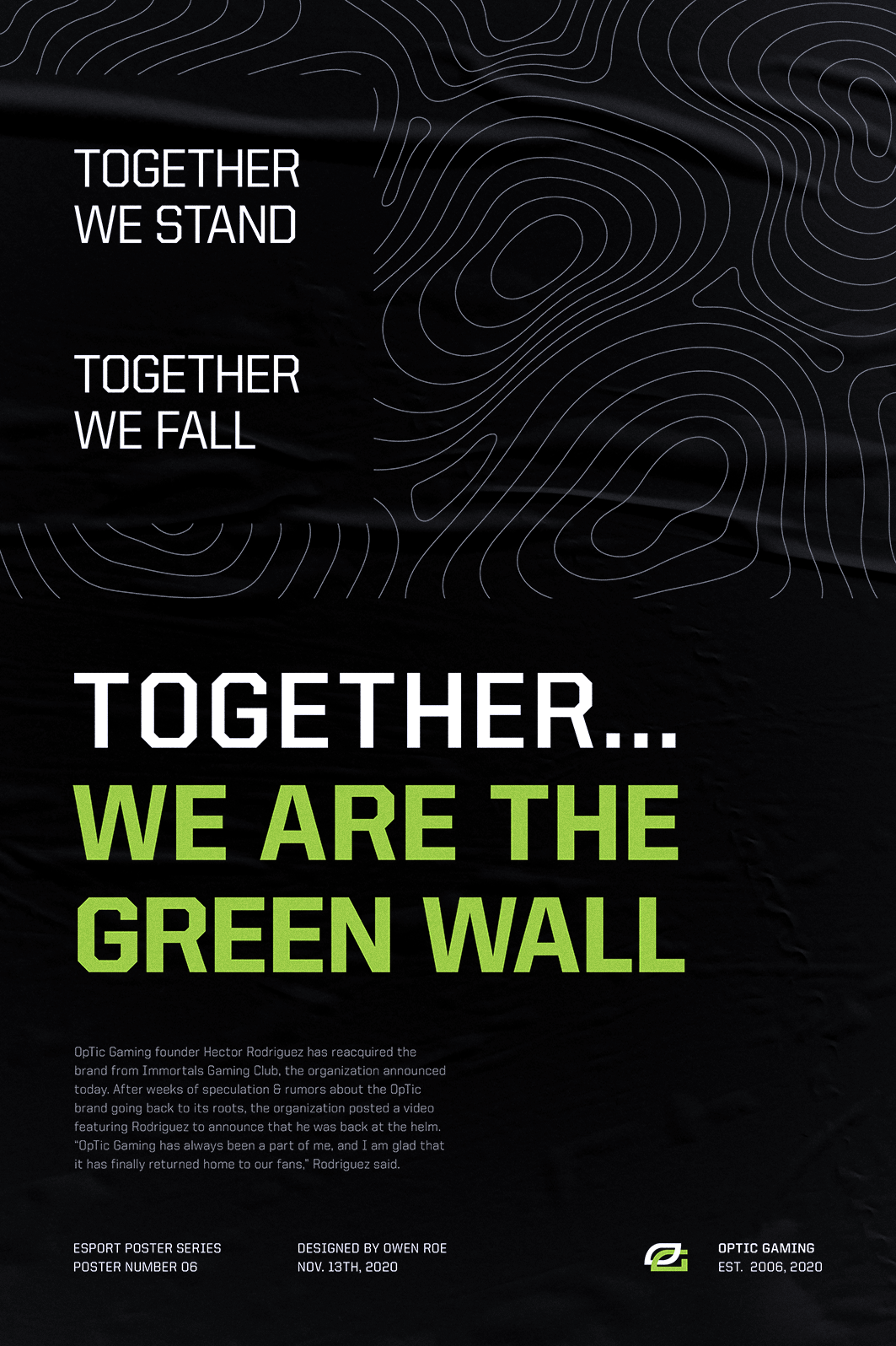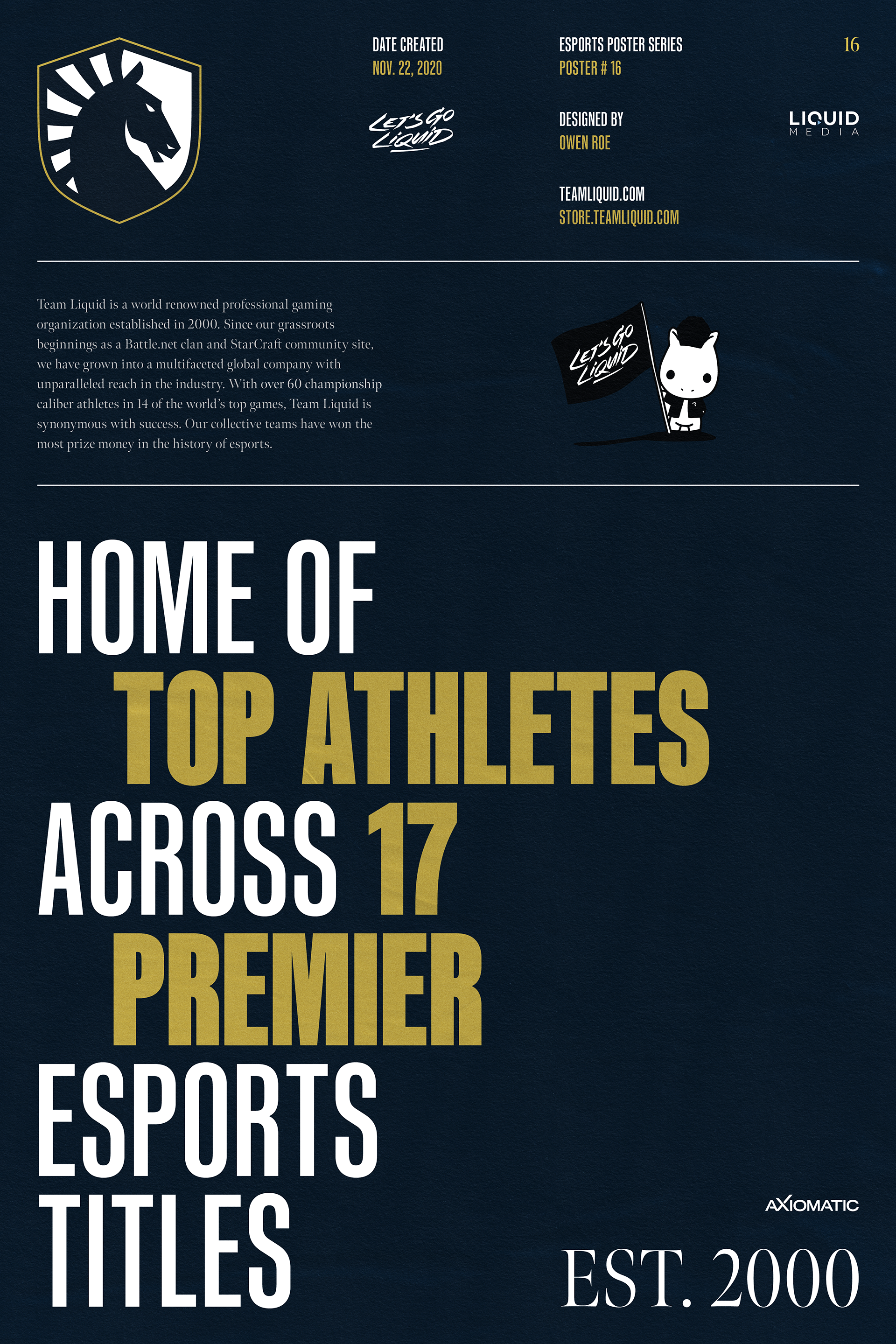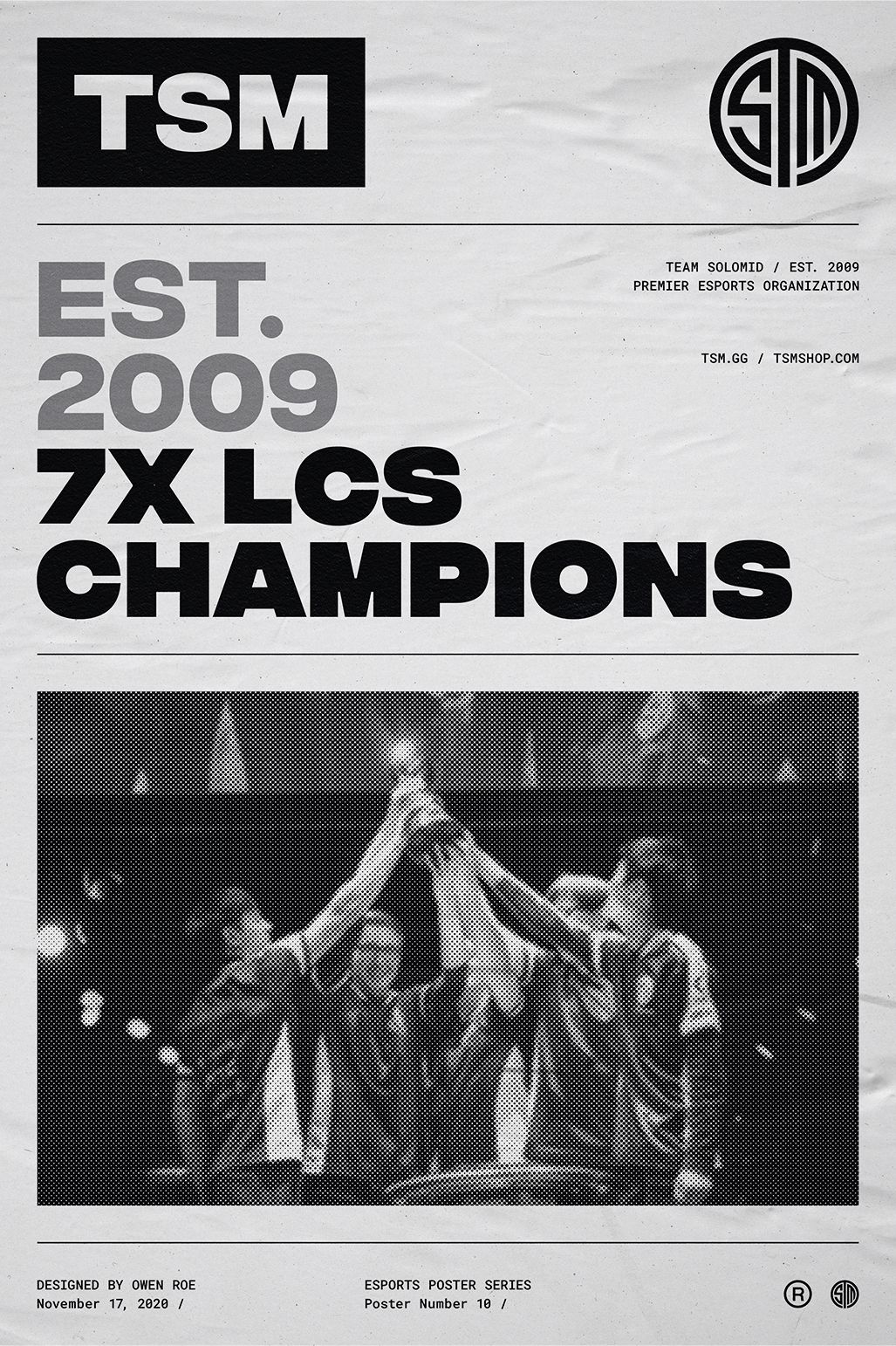 Designed by Owen M. Roe
contact@owenmroe.com  /  owenmroe.com